Tracketology: Why Villanova Will Not Win the Big East This Year
For years, the Villanova Wildcats have absolutely dominated the Big East conference, and made people realize why they are not a Power 5 conference. However, this year the Wildcats sit at 16-5, on the brink of a loss from Providence, and this team looks beatable. This conference looks really good this year, with teams like Creighton emerging as a new conference favorite, and upsets top to bottom. On that same note, conferences like this NEED conference tournaments to prove why they belong in the NCAA tournament. Teams such as St. Johns and Providence, and even UCONN who sits at 14-6. 
Round 1 brings us three games on Wednesday: (All times Central Standard Time) 9 Marquette v. 8 Georgetown 2:00 PM; 10 Butler v. 7 Xavier 5:00 PM; 11 DePaul v. 6 Providence 8:00 PM.  These early games have a lot of promise to be competitive basketball, and the window is very much open for upsets. In game 1 I took the Golden Eagles over Georgetown. Marquette has won two in a row, and 4 of their last five, including a 13 point win over North Carolina. Dawson Garcia is without a doubt the star of this team, and being a freshman he has really stepped up, and filled the void of Markus Howard. Garcia is averaging 13.2 points per game, 6.7 rebounds, on 48% shooting. Standing at 6' 11", you would like to see that rebound number rise in the coming years, but a lot of promise for Eagle fans with Dawson Garcia. However this is a very winnable game for Georgetown, who are coming off of a blowout loss to UConn. Game 2 between Butler and Xavier is set to be a good game. While Xavier is a solid team, they aren't really an ideal 7 seeded team. Maybe in a non-Power 5 Conference, but they are 6-7 in conference play, and 13-7 overall. However, I still think it will be enough to lift them over an unusually weak Butler Bulldogs team. In the final game of day 1, DePaul, who is sitting at 4-13 overall, and 2-13 in the conference, take on the 6 seeded Providence Friars, who just picked up a huge win over the number 1 seeded Wildcats. DePaul has struggled all year long, and averaging 65 points per game, there is no real scorer on this team that can be the first option and make plays for his team. Which is why I believe Providence will take this game, and move onto Round 2. 
Round 2 starts on Thursday, and the schedule looks like this: 9 Marquette v. 1 Villanova 11:00 AM; 5 Seton Hall v. 4 St. Johns 2:00 PM; 7 Xavier v. 2 Creighton 5:00 PM; 6 Providence v. 3 UConn 8:00 PM. While Villanova is coming off of a real tough loss against Providence this past Saturday, they are still the 1 seed in this tournament, and the favorite to win it all. Behind a strong starting 5, who all average double digit points, the Wildcats are still a really solid team, and will win this game over the very youthful Golden Eagles. While I want to see a good game in game 2, between Seton Hall and St. Johns, I truly think that St. Johns will dominate this game in every facet. St. Johns just defeated Seton Hall this past Saturday, and it only proved even more how deep this team is. Led by sophomore guard, Julian Champagnie's 20 points per game, and 7.3 rebounds, the Red Storm should be feeling good. That's why I'm taking St. Johns into the next round. Xavier and Creighton is another one that will probably be a blowout, this time favorite Creighton, who is 18-7 going into this game. Like I said earlier, Xavier is not your ideal 7 seed team, and they will struggle for all 40 minutes of this game. However, if they do win this game, it will be huge for the program, and potentially punch them into the tournament. The final game of the day is a big one. UConn, who is 14-6 and a clear tournament team in my eyes, is somewhat still on the bubble for some reason. While they have only played 20 games this season, we saw them grace the top 25 back in January. A loss here would put them at 14-7, and without a real convincing win all season long, it would be tough to leave some other schools out for UConn. Which is the exact scenario I think will play out. Providence winning this game will put them 3 games over .500, and matching up against Creighton is exactly what they want. After beating Nova on Saturday, and a chance to beat Creighton on Friday, Providence might just sneak in the tournament, and have a shot at winning the Big East tournament. 
Heading into Friday, there will be two games played, both taking place on FS1. The schedule will look like this: 4 St. Johns v. 1 Villanova 5:00 PM; 6 Providence v. 2 Creighton 8:00 PM. In game 1 I am making one of my boldest predictions of the year, and I am picking St. Johns over the Villanova Wildcats in the semifinal round. Villanova is struggling this season, and playing a non-Power 5 conference like they do, I would not be shocked if St. Johns takes this game. The Red Storm has already knocked off the Wildcats this season earlier on in the year, however they lost when playing them at the end of February. St. Johns is also carrying with them a modest two game win streak, plus a third win over Seton Hall in this world, which is going to be nice in tournament play. Creighton will defeat Providence, who was looking to make a final tournament push in their conference tournament, and will unfortunately fall just shy. Despite a win over UConn, and if they can somehow find a way to pick up a win over Creighton, they should find themselves in the tournament. However, it will be tough, and I see Creighton winning. The championship game will be between St. Johns and Creighton, where Creighton will be the team that punches their ticket to the dance, and wins the 2021 Big East Tournament. They are super solid this year, and with Villanova out of the tournament before the championship game, it opens the door even more for Creighton to win the tournament. 
Leave a Comment
About the Writer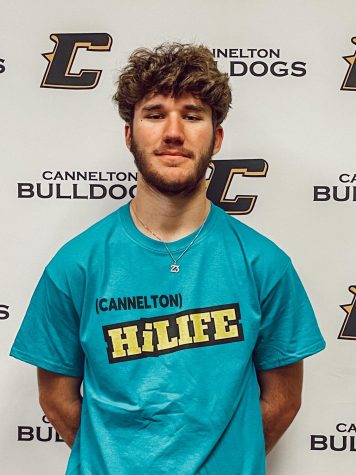 Jhett Garrett, Editor