Tracketology: Georgia Tech Will Win the ACC Tournament
This season, it is very hard to judge how well the talent of a team works together on a basketball floor. With game cancellations, positive tests, and teams opting out, no team has a perfect story for their 2020-2021 basketball season.
The Atlantic Coast Conference, or the ACC, is my one of my favorite conferences to follow. ACC tournament play starts this Tuesday, which means it is time for Tracketology to kick off.
Tracketology will deliver nothing but bold predictions and the hottest of takes, starting with the ACC tournament.
Round 1 on Tuesday:
(All times Central Standard Time)
12 Pittsburgh v. 13 Miami 1:00 PM
15 Boston College v. 10 Duke 3:30 PM
11 Notre Dame v. 14 Wake Forest 6:00 PM
First, I will take Miami over Pittsburgh because neither team has been playing great basketball. Both teams finished the year way below .500. This is one of those games that you can really just flip a coin to decide which team will advance in tournament play.
I choose Duke over Boston College due to the lack of production all year from the Golden Eagles, who finished 4-15 on the year. If Duke had matched up with another opponent then this story could have been different, as they have lost their last three games, including a blowout loss to their rival Tar Heels this past Saturday. However, under Coach K, Duke could look to make a later tournament push in the ACC and try to get back to the tournament for their 25th consecutive season.
To close out the round one predictions, the Notre Dame Fighting Irish will defeat the Wake Forest Demon Deacons. The Fighting Irish just picked up their biggest victory of the year over Florida State on Saturday, which was their first win against a ranked opponent since 2017. They have a lot of momentum and look to carry that over for a potential Cinderella run in the ACC.
Round 2 on Wednesday:
9 NC State v. 8 Syracuse 11:00 AM
13 Miami v. 5 Clemson 1:30 PM
10 Duke v. 7 Louisville 5:30 PM
11 Notre Dame v. 6 UNC 8:00 PM
In game one of round two, I pick the red hot NC State Wolfpack over the Syracuse Orange. The Wolfpack have won five consecutive games, one of those being against the number one seeded Virginia Cavaliers. I think that we are really going to see Jericole Hellems and Devon Daniels have good games, as they have all year long, and NC State will have a shot to knock off the Cavs again in round three.
I'm taking Clemson over Miami. Then, no matter who wins in the Miami v. Pittsburgh game, Clemson will advance to round three. Clemson is not the best team on the offensive side of the ball, but they don't turn the ball over very often and they play solid defense. They will be able to control the ball against the Hurricanes and move on with ease.
Game three of round two is a bit more challenging to decide. Like I stated earlier, Duke in the tournament is a different team than Duke in the regular season. On the other hand, Louisville lacks a lot when it comes to tournament play. Matthew Hurt, who is averaging about 18 points per game for the Blue Devils, will hurt the Cards in a massive way and lift the Blue Devils into the third round. I have Duke defeating Louisville in this game.
In the final game of the day, the Notre Dame Fighting Irish will take on the Tar Heels from North Carolina. This is a winnable game for the Irish. Under Coach Brey, the Irish could definitely win this game, however, North Carolina has been hot lately despite their slow start to the season. North Carolina finished the year 16-9. They will defeat the Fighting Irish, thus ending Notre Dame's season. 
Round 3 on Thursday:
9 NC State v. 1 Virginia 11:00 AM
5 Clemson v. 4 Georgia Tech 1:30 PM
10 Duke v. 2 Florida State 5:30
6 UNC v. 3 Virginia Tech 8:00 PM
In game one of the day, the number one seeded Cavaliers will take on the Wolfpack after losing to them just a few weeks ago. Despite that loss, the Cavaliers will have no issue in their first game of the tournament and handedly move onto the semifinals.
Georgia Tech, one of the hottest teams in the NCAA right now, will take on Clemson in game two of the third round. Georgia Tech has won six straight games, with wins over Pittsburgh, Miami, Virginia Tech, Syracuse, Duke, and Wake Forest. They are red hot, and with four players averaging double digits, this team can really do some damage. They will move on and play Virginia in the semifinals.
Duke has made an interesting run so far, but they will be halted against the Seminoles. Florida State will beat the Blue Devils and move onto the semifinals. However, Duke's season may not be over here. They are on the bubble for getting into the big NCAA tournament. With a victory over Louisville in round two, it might be enough to get them there.
The final game of the day will be the Tar Heels taking on the three-seeded Virginia Tech Hokies. In this matchup, I see UNC staying on their streak and upsetting Virginia Tech. I just don't see Virginia Tech winning this game, and it's going to be tough for them to win a game in the tournament with how long their break was due to Covid protocols. Against a UNC team that has been playing really good basketball as of late, the Hokies do not fare well in this game. 
Semifinals on Friday:
4 Georgia Tech v. 1 Virginia 5:30 PM
6 North Carolina v. 2 Florida State 8:00 PM
I am taking not one, but two upsets in the semifinals over the top two seeds in the ACC. Let me explain.
Georgia Tech is hot. Red hot. When you get hot in February and March, it carries over into tournament play, and I think that will definitely hold true in these games. With wins over Virginia Tech and Duke, and, in this scenario based world, Clemson, the Yellow Jackets look good. I choose Georgia Tech to win this one.
North Carolina also looks good. The game against Notre Dame could be hard fought, the game against Virginia Tech will be hard fought, and this game will also be hard fought. However, they are playing incredibly well. When it comes tournament time, these blue bloods are tough to bet against. I'm taking North Carolina in this game.
With Georgia Tech being red hot and North Carolina blowing teams out of the water, we will have a low seeded championship game for the ACC title. 
Championship Game
Saturday, March 13 at 7:30pm
4 Georgia Tech v. 6 North Carolina
I am choosing the Georgia Tech Yellow Jackets to win the 2021 ACC tournament, and punch their ticket to the NCAA tournament.
Why Georgia Tech? Simple… the ACC Player of the Year, Moses Wright.
But not just Moses Wright, also because of the talent that surrounds him. The Yellow Jackets also have Jose Alvarado, who averages 15.5 points per game, and three steals on the defensive side. They also boast Michael Devoe, who averages 15 points and 4.4 rebounds per game, and Jordan Usher, who averages 11.2 points per game.
Is this a far fetched idea? Not really, but it is a bold prediction to make, especially considering they will match up with Virginia and UNC in my scenario.
The Yellow Jackets are a solid team. After they win the ACC tournament, look for them to make a tournament run and make it to the Sweet Sixteen, or even to the Elite Eight if they play well enough and the matchups are right.
Maybe I'm wrong, but that's what it's all about: making bold predictions and seeing how they play out… and that's what Tracketology does.
No matter how bold they are.
Leave a Comment
About the Contributor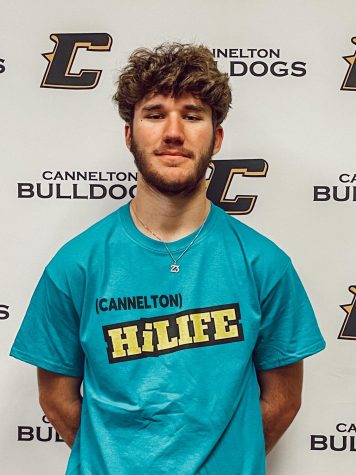 Jhett Garrett, Editor