Tracketology: The Best Conference in Basketball Will Have a Big Upset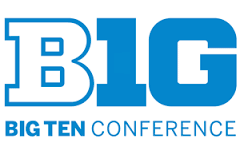 It goes without saying that the Big Ten has been the best conference in all of basketball this season. You can look from top to bottom and potentially see all ten teams from the Big Ten earning a spot in the NCAA tournament. Some squads, such as Indiana, need to have a big conference tournament run to signify themselves worthy of dancing in the NCAA conference. Others, such as Michigan State, know that a loss in their opening game could end their tournament hopes.
That's what makes conference tournaments so fun – one game can change everything for a team.
Round 1
Wednesday, March 10
(All times listed in Central Standard Time)
13 Minnesota v. 12 Northwestern 5:30 PM
14 Nebraska v. 11 Penn State 8:00 PM
The opening games got a little more interesting after the events of this past weekend. Penn State has won three of their last four games, and Nebraska destroyed Rutgers just a week ago. All four of these teams are considered underdogs. However, if you have watched any Big Ten basketball this season, you know that anything is possible in this conference.
In Game 1 of the tournament, I'm picking Northwestern over the Minnesota Golden Gophers. Minnesota for sure has the better star in Marcus Carr, who is averaging nearly twenty points a game. However, Northwestern showed flashes of being a true competitor in this tough conference, knocking off Ohio State, Michigan State, and Indiana to start their season. But, just when they broke into the top 25, their season collapsed. Regardless, I like this team to win this game in Round 1, as they have four of five starters averaging double figures, and they are averaging 71 points per game as a team.
In Game 2, you will see the bottom-seeded Nebraska Cornhuskers matching up against the Penn State Nittany Lions. I'm picking Penn State to win this game because of how well they compete against every Big Ten team. They lost to Ohio State by ten in one affair and four in another, Michigan State by two, and Purdue by eight. This team is only 10-13. However, they are a competitive and solid 10-13 team who will give teams a run for their money late in this tournament. I look for them to control the boards and dominate with second-chance points. 
Round 2
Thursday, March 11
9 Michigan State v. 8 Maryland 10:30 AM
12 Northwestern v. 5 Ohio State 1:00 PM
10 Indiana v. 7 Rutgers 5:30 PM
11 Penn State v. 6 Wisconsin 8:00 PM
The Spartans take on the Terps to start the day bright and early at 10:30 AM. There is a lot of pressure on Michigan State to win this game. Michigan State is 15-11, with a big win over the former number 2 team in the country and in-state Big Ten rival, Michigan. They have really turned their season around late in the year.
Maryland has had the opposite experience this season, having lost two games in a row to some of the worst teams in the conference. Before that, Maryland looked good. They were on a five-game win streak, with one of those wins being an 18 point victory over Michigan State.
Michigan State Coach Tom Izzo is an incredible coach, and that experience will carry the Spartans to Round 3.
Northwestern takes on Ohio State in the second game of the day, and what may look like a blowout on paper isn't actually a blowout at all. There are barely any games in this tournament that I think will be a landslide victory one way or the other. This game is no different. I see the Buckeyes advancing to take on Purdue.
The night's big matchup will be between the Indiana Hoosiers and the Rutgers Scarlet Knights, and this is a massively important game for both sides. Indiana has to win at least two games in this tournament to have a prayer of making the NCAA tournament. On the other hand, a Rutgers win over the Hoosiers could seal them a tournament bid instead.
In my opinion, the Indiana Hoosiers will win this game, ending Rutgers' hopes for the big dance. I have to take the Hoosiers in this game, even though they have been losers in their last five games. With a win here, it keeps them in the tournament. They will then take on Illinois, and if they can win that game, it will be huge for the Hoosiers' tournament hopes.
In the final game of Round 2, we will watch the Penn State Nittany Lions take on the Wisconsin Badgers. The Badgers have suffered three tough losses, all in one week. Penn State is the type of team that will look to capitalize on that. However, Wisconsin is a good team, and I believe that they should have won that game against Iowa if it hadn't been for such a poor officiating job down the stretch. That leads me to think they will dominate this game.
This Wisconsin team is a good team, much better than the number next to their name. When you have this good of a team as your six seed, it just shows how good of a conference this is. 
Round 3
Friday, March 12
9 Michigan State v. 1 Michigan 10:30 AM
5 Ohio State v. 4 Purdue 1:00 PM
10 Indiana v. 2 Illinois 5:30 PM
6 Wisconsin v. 3 Iowa 8:00 PM
The first game of the day is interesting because these teams just played each other in back-to-back games, splitting them. Michigan has lost two of their last three games after being ranked number two in the country, with one of those losses being a 23 point loss against Illinois. Another of those losses was to this Michigan State team this past Saturday.
Does it make you question the talent on this Wolverine team? No, not in the slightest. However, it does show you that they are beatable. This game is very winnable for the Spartans.
However, I'm still taking Michigan, with the chance that Michigan State could pull off the upset.
Game 2 is between Ohio State and Purdue. Coming into this game, the two teams are on completely opposite sides of the spectrum. Purdue has won five games in a row, and Ohio State (before knocking off Northwestern in this scenario) has lost four games in a row.
This will be one of the tournament's better games without a doubt in my mind because this Ohio State team is good, but they are riding a losing streak. On the other end of that, Purdue is a good team that seems to struggle in tournament play.
Despite that, I like what I see from the Boilermakers, and they will win this game and move onto the next round.
Indiana takes on the Fighting Illini in Game 3 of day three, and it is the deciding factor for how their entire season will end. If the Hoosiers can knock off Illinois, advance to the semifinals, they will take on Iowa or Wisconsin. Both are good scenarios for the Hoosiers. They have beat Iowa twice this season, and they had a fantastic opportunity to defeat Wisconsin early in their season. Then, just like that, the Hoosiers are playing for a Big Ten championship and stand a great chance to make the NCAA tournament.
If you have watched any Indiana basketball in the last month, though, you would realize that this is simply a pipe dream that could happen – but it won't. Illinois will crush the Hoosiers.
In the final game of the day, Wisconsin will upset Iowa. Iowa is the biggest hit-or-miss team. Iowa is a team that lives and dies by the three ball, and when they die, they die slow and painfully. However, when they are on, they are on, and it's tough to pick any other team in the country over them. I predict this game to be close, just as it was on Saturday. However, I believe that the Badgers have a good enough team to upset the Hawkeyes and advance to the semifinals. 
Semifinals
Saturday, March 13
1 Michigan v. 4 Purdue 12:00 PM
2 Illinois v. 6 Wisconsin 2:30 PM
It will be an intriguing matchup in Game 1 between the Michigan Wolverines and the Purdue Boilermakers, and I think Michigan takes it.
If it were Ohio State rather than Purdue in this game, I think that Michigan would lose. But in this scenario, Michigan will win this game and advance to the championship game to take on either Wisconsin or Illinois, both of which are not easy matchups for the Wolverines.
That takes us to the 2:30 time slot, in which we see the Badgers take on the Fighting Illini. This game should be another great matchup. Illinois is a tough team, and they will be a tough team for anyone to beat. I love watching this Illinois team play the game of basketball. They have so much firepower. This is why they will defeat Wisconsin in a hard-fought game and move onto the championship game to take on the Michigan Wolverines.
Championship Game
Sunday, March 14
2 Illinois v. 1 Michigan
Illinois will be crowned the Big Ten Conference Champions.
The Fighting Illini's Ayo Dosunmu is the second-best player in the conference, behind Luka Garza from Iowa. Dosunmu is averaging 21 points, six boards, and five assists per game. Dosunmu's teammate Kofi Cockburn is almost averaging a double-double, with 17 points and 9.6 rebounds per game.
In my opinion, Illinois is the best team in the Big Ten. They are ranked third in the country for a good reason. This conference championship will seal them a spot in the dance and definitely lock them as one seed in the NCAA tournament.
Leave a Comment
About the Contributor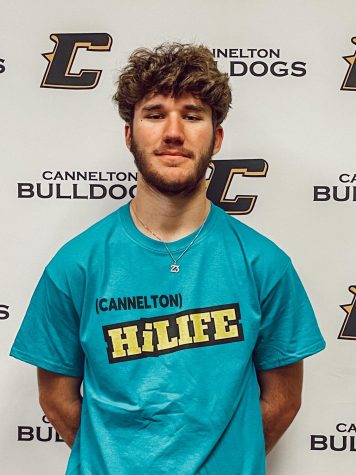 Jhett Garrett, Editor