Review: After Hours – The Weeknd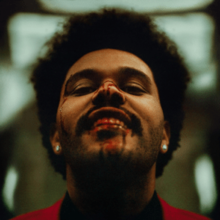 After Hours is the fifth album released by Abel Tesfaye, also known as The Weeknd. In my opinion, it is one of the best projects of 2020. It was released on March 20th, 2020, right at the beginning of the long and grueling quarantine that the world faced, and it was a great escape from reality. The album has an authentic, vintage '80s sound with plenty of instrumentation throughout. A lot of the music videos that have been produced and released also fit that '80s persona.
The lyrics reveal a distasteful experience with Los Angeles and the escape from the toxic mentality that comes with living there. The Weeknd recently announced his 2022 "After Hours" tour, which will start in his home country on January 14th in Canada and conclude in the UK in November. In honor of the announcement, let's take a look back at this amazing project.
"Blinding Lights" and "Heartless" are two songs from the LP that were released before the entire album was released, and already stood on top of the charts. "Blinding Lights" has completely shattered records and still, after nearly a year and a half since its release, sits at number one on many top charts around the world.
However, the best track from the album has to be the opening song on this project – "Alone Again." On many of the previous projects the The Weeknd has released, he gives off a real feel of his heavy personality and the suppressive feelings he holds inside of him, and that continues on this album. In "Alone Again," he expresses that he is wearing a disguise and needs to be reminded of who he is. "Hardest To Love" continues this theme. In this song, he talks about his house not feeling like a home and getting the feeling of being left by himself once again.
The album transitions into his longing for a new start with "Snowchild" and "Escape From LA," where he continues to talk about how he truly doesn't feel like the same person he did upon first moving to the West Coast. This experience turned him "Heartless" and slowly made him lose his "Faith," which is the title of the eighth track. "In Your Eyes" ties into "Blinding Lights," in which he discusses trying to look the other way, but being unable to forget the love he has for one particular person no matter what he does. He sings that despite trying to find love in other people, it will always be her – and he sees that same fire in her eyes. This leads into the next song, "Save Your Tears," which is a song about him reappearing in this girl's life while she seems happy without him. Upon reentering his life, a single teardrop falls from her eye. However, The Weeknd knows she is better without him. Thus saying, "Save Your Tears" for another day.
"
"But you walked past me like I wasn't there, and just pretended like you didn't care.""
A lot of the interludes on projects made by The Weeknd have really flopped for me, going back to "Stargirl" on his Starboy album from 2016. However, "Repeat After Me" changed that. The song describes that same girl who doesn't love these guys who she is getting with, and she doesn't have the love for those guys that she has for The Weeknd. This leads into "After Hours," the song the album is named after, and for good reason. It details the reason that things ended between The Weeknd and the girl who he is singing about throughout the entire LP. This song examines the night that he saw himself turn into his old self and started looking for other girls, but, at the end of the day, he knows that this girl is the girl that he wants to truly be with. Now, when The Weeknd needs someone the most, she is nowhere to be found. He explains that he wants to leave LA with her, and promises to not break her heart.
"
"Where are you now when I need you most? I'd give it all just to hold you close. Sorry that I broke your heart.""
In the end, The Weeknd realizes that he has done too much to have an opportunity to be with this girl again. In the final song on the album, "Until I Bleed Out," he talks about cutting this girl out of his dreams and thoughts until he "bleeds out." He has put everything on hold in his life to focus on getting this person out of his thoughts, out of his mind, and to truly try to move on, but no matter what, The Weeknd feels like he is always going to have that feeling for her in his heart. The meaning of the album, as well as the sound of the album, is top tier.
Looking back at previous projects from Tesfaye, this is an interesting leap in my opinion. Beauty Behind the Madness, and Starboy were two albums that people look back at and talk about as the best of The Weeknd's music career. Even My Dear Melancholy, an EP released in 2018, was very good. But After Hours is very close to being the best project that he has released. I was partly hoping he would do something similar to what he did in the years 2015 and 2016, when he released two new albums in back-to-back years. However with the announcement of this tour it is very unlikely.
All in all, this a great album. I give it a solid 9/10.

Loading ...
Leave a Comment
About the Contributor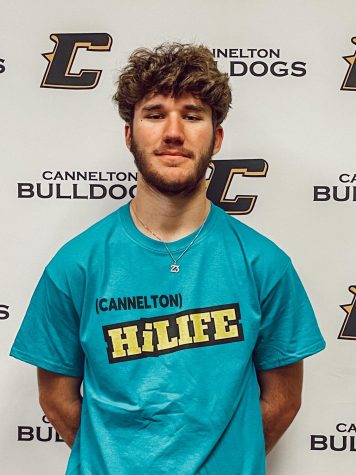 Jhett Garrett, Editor