Movie Review: Space Jam: A New Legacy Falls Short of the Original
Like many others, I was overly excited when I heard that they were finally coming out with a new Space Jam movie. I anxiously waited, day by day, for July 16th, the day it would finally come out. However, I had soon realized that I was all worked up for nothing.
The new Space Jam turned out to be not nearly as good as everyone had hyped it up to be. Space Jam: A New Legacy primarily focuses on the relationship between Lebron James and his son. The spotlight of the newest movie is Lebron's life, widely contrasting with the older Space Jam, starring Michael Jordan, that focuses on basketball with the Looney Tunes. It changes the whole outlook of the movie.
The new movie also stars Michael Jordan's rival.
For years there have been debates about who is the better basketball player – Michael Jordan or Lebron James. Everyone has their own opinions and thoughts backing up who they think is the better player. Knowing these two were ongoing enemies and still starring Lebron James in Space Jam: A New Legacy was an automatic downfall for the movie.
Despite the many negatives to this movie, there are positives as well. Space Jam: A New Legacy has also received plenty of positive feedback. Many people actually like it better than the 1996 Space Jam, due to it being more involved with Lebron's life. People not only think it's better because of the preceding reason, but they also think it has a better plot than the original Space Jam.
Overall I would rate Space Jam: A New Legacy a 5/10. It isn't the best movie I've seen, but it's not terrible either. Just like every other movie, it has its ups and downs, but I definitely don't think it tops the 1996 Space Jam.
Leave a Comment
About the Contributor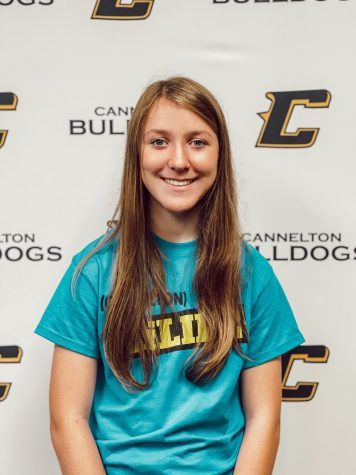 Makayla Hulse, Writer
Hi, my name is Makayla! I'm 14 years old and this is my second year being apart of the HiLife. I like...