Rodrigo's Debut Album Moves Beyond TikTok Infamy
The following review discusses music with explicit content.
Either you have been living under a rock since January, or you have heard the hit single "driver's license," Olivia Rodrigo's debut single. However, the continual question from critics has been – can she raise the bar, or is she just a one-hit TikTok sensation? Releasing her debut album is a big step in silencing the critics.
SOUR is an eleven-song, 35 minute LP that is genuinely amazing from top to bottom. Of course, the obvious track on the album is "driver's license." But as someone who loves listening to new music and emerging artists, a big concern was if that song would be her peak. With the release of her second song, "deja vu," it seemed as if she would continue to live up to her TikTok fame and milk every dollar she possibly could from it. 
While "driver's license" isn't necessarily a bad song, it was very overhyped and overplayed. It was a decent track with some listenability to it. However, social media completely ruined the song for many listeners. 
The second single that Rodrigo released, "deja vu," sounded very similar to the viral hit single, leading many people to believe that SOUR would consist of eleven songs that all sound exactly the same. 
It is similar to the situation that Jack Harlow was in with his hit single What's Poppin. But after dropping a remix on it, he proceeded to move on from the song and create more hit songs. 
Then, when Rodrigo released her third single, "good 4 u," it gave me so much hope and excitement for the record because it was a completely different sound with a totally different style. There was so much flair and such a unique, up-tempo beat. 
That third single gave me hope that this LP would have many different sounds and some experimentation. I was right.
The record opens up with "brutal," which is heavy on drums and guitars. Rodrigo expresses the feeling of wanting the "teenage dream" that everyone thinks teenagers have. This style is what I hope to see Rodrigo continue to do moving forward. The end of this track really gives off Billie Eilish vibes with the raspy vocals, and it shows the versatility of Rodrigo as an artist and a songwriter.
In the second track, "traitor," Rodrigo shows off her songwriting skills. I love seeing the range and the sprinkle of slower songs. This track is about the same guy in "driver's license." she expresses, "It took you two weeks to go off and date her, guess you didn't cheat, but you're still a traitor." It is such great lyricism and a beautiful track.
Of course, on "driver's license," the third track, the record stays slow and melancholy. 
In the fourth track, "1 step forward, 3 steps back," Rodrigo is still conveying how emotionally damaging and confusing it is to fall in love at such a young age, to be so dependent on someone, just for them to walk out on you in an instant. It was perfect for these two songs to be back-to-back because they go hand-in-hand. Rodrigo was left feeling insecure and questioning her self-worth, an incredibly relateable feeling for most teenagers.
The whole LP is like the stages of losing someone. She begins the album with pure rage and anger, then slowly slips into the questioning, guilt, and sadness stage. 
In the fifth track, "deja vu," Rodrigo does not seem to have moved on just yet. She discusses that the person who broke her heart is doing the same thing with a new girl. It isn't a slow song or even a sad song. It really sounds like a goodbye. Not a mutual and happy goodbye, but a very hateful goodbye. 
In the first portion of the LP, Rodrigo seems to want him back desperately. However, as you move down the list of tracks, she feels more and more relief that the relationship is over. The next part of the album moves into the next stage of heartbreak: relief. 
In the best track on the entire LP, "good 4 u," Rodrigo tells this boy of the past that she is doing okay. She expresses that she is fine, even though he did not care about the pain she endured through their split.
In the next track, "enough for you," she accepts that the sour way that the relationship ended was not her fault and that she did everything she possibly could to make it work. She reflects that she loved him with everything she had, but that just wasn't exciting enough for him. She wanted to be enough, but she never was. She knows that one day it will be he who feels regret when she has moved on with another guy. Rodrigo makes a powerful statement in this track – one day, she will be enough for someone, but no one will ever be enough for him.
Rodrigo slightly trickles back into the slower side of the album with "happier." She expresses that no matter what she does, she won't be able to get over him. However, despite hoping that he is happy, Rodrigo knows that he won't be as happy with his new girl as he could have been with her. 
In the ninth track of the album, "jealousy, jealousy," Rodrigo strays away from the album's meaning a bit. However, it is worth noting that this track responds to the criticism she received from "driver's license." She discusses feeling like she wants to be anyone else. She wants to have the cool vintage clothes and the "paperwhite teeth." Yet, she still dances with the record's overall theme, mentioning that she wants to be back with this guy she loves. 
In the second to the final track, "favorite crime," Rodrigo seems to realize that she needs to move on. She knows that she was his "favorite crime," and she can move on knowing that he will be the one who regrets the breakup. Parts of this track are reminiscent of Zara Larsson's song, "Never Forget You." 
The final song on the LP, "hope ur ok," is another bitter goodbye. Through all of the anger, grief, and sadness, Rodrigo knows that she will always care about this guy. She looks back on her life and realizes how much she misses her old self, the girl she was before this life-changing breakup. She notes that while they may cross paths again someday, it will never be the same. And it is in the final track that Rodrigo reaches the final stage of her grief – acceptance.  
Rodrigo shows a lot of promise and potential on this record. SOUR leaves me wanting more, which is what listeners want out of a debut album. This album thankfully shows that she has much more depth and range than her viral TikTok fame. 
Rodrigo worked this LP to absolute perfection, and it is one of my favorite records this year. 
Leave a Comment
About the Contributors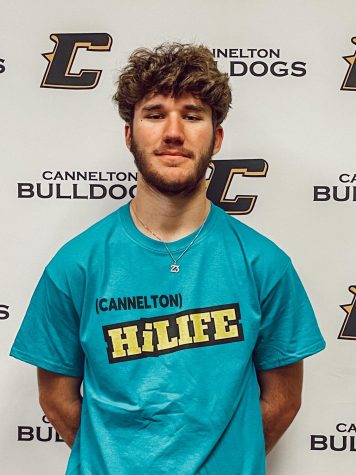 Jhett Garrett, Editor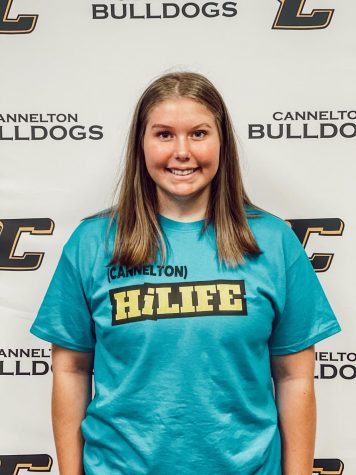 Bria Garrett, Writer
Hi, I'm Bria Garrett. This is my fourth year writing for the Cannelton HiLife. I participate in volleyball,...