Movie Review: Jungle Cruise
Warning – spoliers ahead!
"Ladies and gentlemen get ready for the 8th wonder of the world. Wait for it: THE BACKSIDE OF WATER!"
If you watch the latest Disney hit movie, Jungle Cruise, you are sure to experience a good laugh, courtesy of Dwayne Johnson's countless jokes and puns. This Disney movie, like most other Disney movies, doesn't fail. Jungle Cruise serves its purpose of providing a well-rounded movie that's appropriate for all ages.
Jungle Cruise stars many well-known actors, including Dwayne Johnson as Frank Wolff, Emily Blunt as Lily Houghton, and Jack Whitehall as McGregor Houghton.
Frank Wolff gives jungle cruises through the Amazon River. He is the perfect man for the job, thanks to his curse that prevents him from leaving the jungle. As the movie goes on we meet Dr. Lily Houghton and her brother, McGregor Houghton, who seek a skipper to take them down the Amazon in search of an ancient tree that withholds the kind of power to heal people.
However, along their journey to the ancient tree, they face many obstacles and uncover the real truth behind the jungle. Frank, Lily, and McGregor have no other choice but to open up and trust one another to make sure the ancient tree's power doesn't fall into the hands of evil Prince Joachin. This group soon develops an inseparable bond and fights through all of the complications that are thrown their way.
Jungle Cruise is a great, family-friendly movie. There are many scenes that keep you laughing and smiling. Specifically, the scenes at the beginning where Frank was in his boat and nonchalantly kept cracking dad jokes. The movie had several twists and turns that made you stay intrigued in the movie the whole time. Not only did it keep you intrigued, it also developed an amazing storyline.
Overall I really enjoyed watching Jungle Cruise. It's a very happy, enjoyable, funny, and kid-friendly movie. I would recommend it for kids of all ages, but especially think it would be a great movie for younger kids and families.
I would rate this movie a 7/10 as I enjoyed watching it but it isn't my absolute favorite.
Leave a Comment
About the Contributor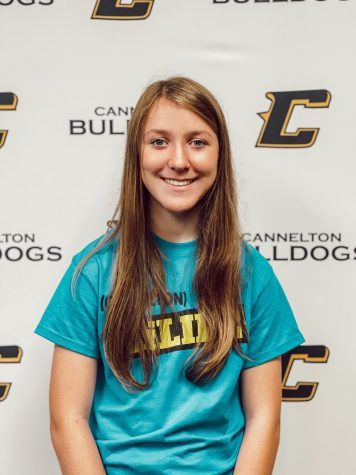 Makayla Hulse, Writer
Hi, my name is Makayla! I'm 14 years old and this is my second year being apart of the HiLife. I like...