Khalid's Latest Album Delivers an Accurate Take on Modern Love
Since his 2017 debut album, Khalid has solidified himself as one of the most influential and prominent faces in the pop music scene. The approach with his albums has stayed relatively consistent over the last four years, keeping all of his previous three full-length albums under an hour. After not releasing an album last year, he presents us with Scenic Drive (The Tape) at the buzzer of 2021 – and it's his best work yet.
The album cover art features Khalid sitting on top of a car in the middle of the city. The photo is in the still of the night, the bright city lights in the background a stark contrast to the stillness around him. It completely matches the effortlessly cool, laidback vibes of the album. The music in this album makes listeners want to relax and let the music take them away.
Khalid kicks off the album with an intro featuring Alicia Keys. It is reminiscent of his previous drops, including songs such as "Better," "Talk," and his first big song, "Location." It is a great intro that sets the tone for the rest of the album. It gives listeners a small taste of nostalgia for his previous work but shows that this album is new and fresh. It's true to his style without seeming stale and already done.
In the first full song on the LP, "Present," Khalid seems to be holding back feelings for a girl he really enjoys being around. He wants to be with her and continually reiterates that he would give her everything, but there hasn't been a signal up to this point whether or not the feeling is mutual. While they have experienced time together in the past, saying "…I can tell you liked it," he wants to share that feeling of being around this girl regularly. 
Khalid shifts his narrative on "Backseat." While he first tried to convince this girl that he is the guy for her, now he's trying a different approach. He tells her that there is no one else that is going to be there for her the way he can. He details a recollection of memories from times in the backseat of his car, hiding from trouble, and expresses how he truly supported her and always will. This second song is such a significant shift from the first. In "Present," listeners feel that blissful, euphoric feeling of being around your crush. Then in "Backseat," we transition into the moodier mentality of "there's no one that will be there for you like me" that fans heard from Khalid early in his career. This song embodies what having a crush actually feels like rather than what is portrayed in fairy tales and movies. 
The two opening tracks on the album are the only two songs with no features, which is slightly disappointing because Khalid has incredible collaborations. However, they provide a great introduction to the album and allow Khalid's vocals and musicality to truly shine.
The rest of the album has some incredible features. On "Retrograde," Khalid has an exciting collaboration with 6lack. We've seen 6lack featured on previous projects, and he was exceptional in all of them, but he was genuinely phenomenal on this song. His verse was terrific, and it bridged perfectly into Khalid and 6lack harmonizing right before the chorus.
In "Retrograde," Khalid is upset that the girl he is chasing is dragging her feet for a relationship. 6lack's verses add a bit of an aggressive side to the otherwise chill song. 6lack springs onto the track coming right after Khalid's love scene, expressing that people only interact with him for the clout and fame. He feels as if there was genuine love there, then she wouldn't be able to keep him off her mind the way that he can't stop thinking about her. 
Then, Lucky Daye comes onto the track, and his sections fit in perfectly. In this song, listeners get three different perspectives on experiencing the fallout with someone you truly cared about. Daye's questioning, regretful, "should have known" attitude and perspective adds another layer of complexity and relatability to the song. He questions why he let his heart get involved and why he let her play him. He has experienced this feeling before, and time and time again, it ends the same way. This song is exceptionally perfect from beginning to end – it is Khalid at his best, surrounded by two artists who compliment him all around. 
After hearing "Retrograde," I was fully expecting there to be a "conversation" between the two parties involved, and we get just that on "Brand New." The song features artist QUIN, playing the lead girl in the story. Whenever QUIN delivers her parts, the overall storyline of the album gets a little confusing. In previous tracks, it appears that this girl is giving mixed signals and not making it clear what she wants. However, when listening to this song, it seems like she definitely has feelings for him. After another listen, it became evident that this song tells the story from Khalid's point of view. The point of this song is to show how Khalid feels and demonstrate that feeling of confusion that comes within their interactions. QUIN was a perfect feature with this song, and as usual, Khalid continued to knock it out of the park with the features. 
The next song, "All I Feel is Rain," features a collaboration with JID. Khalid starts the track off with the heavy line of "Although I got love for you, I still can't change your ways." The song continues with Khalid expressing how much he loves her and how badly he wants her to change for him. However, he's coming to the realization that sometimes you can't change people. JID's parts emphasize Khalid's feelings. The girl made it seem like she cared and truly wanted something, but she was dishonest and broke his trust. She tells Khalid what he wants to hear, yet in the end, it was all just a lie to cover up her "creeping out in the night." 
A Khalid x JID feature is definitely exciting for fans. However, JID could have played more of a role on the track. It would have been great to hear the two harmonize more because their vocals compliment each other so well.
One of my favorite tracks is "Voicemail." "Voicemail" is such an excellent concept for a song, as it is essentially just Khalid speaking to this girl via voicemail. Kiana Ledé is featured on this track and did a fantastic job. Her vocals are stellar and really took this song to another level.
As incredible as this song is, it would have been much more effective as an interlude. "Voicemail" actually does feel like a voicemail, and it only lasts one minute and thirty seconds. Unfortunately, Khalid sold us short on this part of the overall storyline of the album. 
Despite being so short, the song is still very fitting for the storyline and pushes the concept of communication in relationships. Khalid thinks that the relationship is potentially over, and there is no interest from Ledé. However, Ledé actually feels the same about Khalid. Instead of hiding their feelings and ending the relationship, there is that moment of communication. They share that they want to make it work, even though they know the heartbreak that would follow without each other. The song truly holds a solid and true message for any relationship. 
On the second to last track of the LP, "Open," Khalid collaborates with Majid Jordan. With this song, the overall message from this album is coming together. After nearly ending the relationship just a few songs ago, the two come together and simply talk. They reconcile any differences that they had and come together to fight for the end goal with the two of them. You see Khalid beginning to make sacrifices to see this girl and continue to show her nothing but love and affection. This song describes that feeling of love that only comes around once in a lifetime. That true, lovely, beautiful feeling that presents itself upon meeting that one person. That one person that no matter what happens, things work themselves out, and you fix it because you know that it is worth fighting for. It seems that Khalid is officially "all in" with this one.
The final track on the record, the title song "Scenic Drive," brings everything together. It features Ari Lennox and Smino, who provide such a get-up-and-dance, happy feeling that this relationship has evolved into. 
The overall story arc is incredibly relatable. The two started uncertain, not knowing how the other person felt. Later, they nearly ended the relationship and faced the impending heartbreak that would come with it. Finally, the couple realized that communication is the key to a solid relationship. They came together, talked, and fixed their problems. Now, as they go on this "scenic drive" that is love, they appear to be so jubilant and peaceful together, ready to take on anything.
All in all, this project turned out to be, arguably, the best album of Khalid's young career. It provides such an amazing message that truly resonates with listeners. The overall storyline of the entire album is inspiring and shows the meaning of true love. It is an especially important message for our generation, with social media as our primary method of communication and long-distance relationships more common than ever. An essential foundation for any relationship is communication. With strong communication, a couple can fix any problem by coming together and finding a solution as a duo. 
This LP was absolutely amazing top to bottom. It appears that Khalid is just getting started on his already illustrious career. 
Leave a Comment
About the Contributors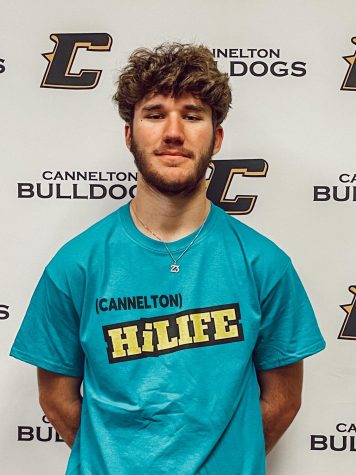 Jhett Garrett, Editor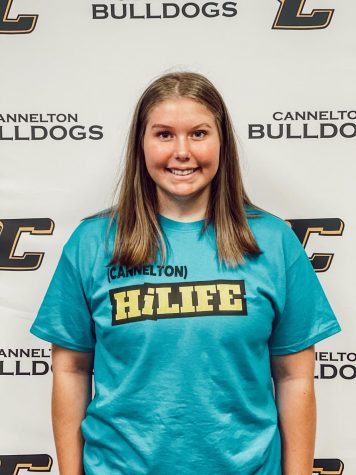 Bria Garrett, Writer
Hi, I'm Bria Garrett. This is my fourth year writing for the Cannelton HiLife. I participate in volleyball,...