MLB Hall of Fame Class of 2020 Released
This year's 2020 MLB Hall of Fame class has been released. There were a lot of big names on the ballot this year, however, only two members have made it in. The two new members will be Derek Jeter and Larry Walker. Jeter, the former New York Yankees shortstop, made his first appearance on the ballot this year, while Walker was in his last year on the ballot.
Larry Walker, who played for the Montreal Expos, the Colorado Rockies, and the St. Louis Cardinals, had a career batting average of .313, 383 home runs, 1,311 RBIs, and 2,160 career hits. He was most known for the Rockies, where he made four All-Star appearances, won five Gold Gloves, was a Silver Slugger twice, and won the MVP award once. With Montreal he won two Gold Glove awards, a Silver Slugger, and made one All-Star appearance. Larry Walker was a clear winner this year, being that it was his last season, and statistically was one of the best hitters to do it. It was Derek Jeter that caused a lot of controversy.
Derek Jeter spent 20 seasons with the New York Yankees, has a lifetime batting average of .310, hit 260 home runs, 1,311 RBIs, and 3,465 hits. Jeter was the Rookie of the Year, won five Gold Gloves, five Silver Sluggers, 14 All-Star game appearances, and won five World Series. Derek Jeter is hands down one of the greatest players to ever do it in my eyes, and deserved to be the second ever unanimous Hall of Famer. However, Jeter finished with 99.7% of the votes, leaving him one single vote away from being unanimous. There were some rumors about who it was, one person being Dave Williams from Barstool Sports. However, this didn't really turn out to be very believable. It honestly surprised me a lot he wasn't unanimous, especially one vote. I suppose there is always that guy that believes, well it's his first year so he shouldn't, or well these guys weren't unanimous so Jeter shouldn't be. My opinion is very biased, because Derek Jeter is my all time favorite player to ever do it, so obviously my opinion is going to be leaning towards Jeter.
Hall of Fame weekend will be July 24-27, and Larry Walker, and Derek Jeter will be inducted on Sunday, July 26.
Leave a Comment
About the Writer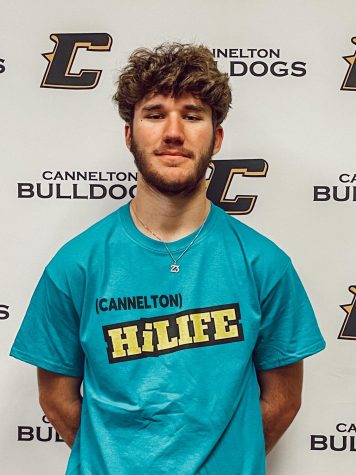 Jhett Garrett, Editor