NFL Award Predictions
Most Valuable Player – Josh Allen
A lot of people around the league, including players, executives, and coaches believe that this is the year to Bill-ieve. I am on the Buffalo Bill hype train this season, despite being against them just one year ago. After winning 13 games last season, it is hard to believe that this team can't win 15 games this season. At the helm for those Bills, strong arm quarterback Josh Allen. With one of the top receivers in the entire league, the legs to rush for 10+ touchdowns, and throw 40 in the air, this guy has all the tools to win an MVP. While Patrick Mahomes and Aaron Rodgers are both still alive and well, I truly believe that there is too much drama in the Packers organization to truly have any focus on what's going on, and we saw every single weakness that the Kansas City Chiefs have in the Super Bowl. The Bills are solid on both sides of the ball, and Josh Allen will have 50+ total touchdowns, 5,000+ total yards, and maybe even a ring. 
Defensive Player of the Year – TJ Watt
One word – snubbed. TJ Watt had 15.0 sacks, 23 TFLs, 41 QB Hits, forced two fumbles, and even an interception, and still didn't win the DPOY last season. For a 12 win team last season, this guy was the anchor of the team for the defense. The Steelers' defense was so underrated last season, and was led by this guy. This season, expect for him to try and grace 20+ sacks, and power this defense yet again. 
Offensive Player of the Year – Dalvin Cook
This is the award that is a real toss up, because it will be between Dalvin Cook, and Stefon Diggs. While Stefon Diggs will more than likely lead the league in receiving yards as well as targets, the Vikings are really going to use a very run-centered offense this season. Last season, Cook rushed for 1,557 yards, 16 touchdowns, and he played 14 games. He also tallied 361 yards and a touchdown in the receiving game as well for the team. Cook will likely exceed those numbers, and if you're a Vikings fan you hope that he will be playing in all 17 games this season. Should that happen, Cook could rush for 2,000 yards with ease. 
Defensive Rookie of the Year – Jeremiah Owusu-Koramoah
This is a very hot take, and a very risky pick, however, the winner of this award will be a linebacker. Whether it is Micah Parsons, or JOK, or even Jamin Davis, it will be an ILB or an edge that wins this award. In the last 15 years, only three cornerbacks have won the award, which is why it is tough for me to look at Patrick Surtain II, or Gregory Rousseau and think they have a shot at winning the award. While JOK may be the lesser ranked/known player of the three ILBs, this guy is so explosive when attacking the football. He can sack you, he can cover you, he can make plays in the backfield, he can do it all. The fact that he wasn't a first round draft pick and fell to 51 to the Cleveland Browns shocks me. He will immediately make an impact on the Browns, and power this team in the division. 
Offensive Rookie of the Year – Zach Wilson
Come on. Was there ever a doubt that I would pick my boy Zach Wilson to win the OROY award? This guy is an absolute stud. He is accurate, he can throw the ball down the field, he can do it with his legs, and he is smart with the football. Yet if you look at what surrounds him, he has more help than any of the other rookie quarterbacks. You could argue the 49ers have more support, but if Trey Lance even does play it won't be until later in the season. Zach Wilson has a good receiving core, a good left side of the offensive line, a GM and coach that want him to succeed, and most importantly the dude can play football. Expect Wilson to throw for 3,000+ yards, and 25 touchdowns, and maybe even second in the division (nobody is beating the Bills).
Comeback Player of the Year – Dak Prescott
The easiest choice to make is this award right here after what Dak Prescott went through last season. A terrible injury that left the Cowboys out to dry and miss the playoffs. However, this season Prescott is back, and with that so are the Cowboys. It would not surprise me if Dak throws for 5,000 yards this season, especially with having Amari Cooper, CeeDee Lamb, Michael Gallup, and even Ezekiel Elliot out of the backfield. On top of that, you have a solid O-Line, and a much upgraded defense from last season. This Cowboys team could do some big things this season and it will start with the success of Dak Prescott. 
Coach of the Year – Sean McDermott
While this award could very well go to the 49ers head coach Kyle Shanahan if they have a good season, the Bills WILL have a good season. The debate is this: the 49ers are healthy and COULD be back to a Super Bowl contender versus the Bills who ARE a Super Bowl contender. And it will not be a shocker if Shanahan does win it, however looking at what we have in front of us, the Bills could win 15 games this season, and have the MVP of the league on their team. Most of the time coach of the year doesn't go to a guy who coaches the best team in the league, rather a guy who coached a mid-tier team very well. However, the Bills are not the clear-cut best team in football. For me, I believe the Bills will have the best record in football, and they are my favorite to win the Super Bowl. However, that offense doesn't have many huge names outside of Josh Allen, and Stefon Diggs. Cole Beasley, who is a good wide out, and Devin Singletary in the backfield don't compare to other teams' options. It takes not only a good quarterback to play with that, but a good coach to set things up for the team. This is why McDermott will win the award – because the Bills are going to exceed expectations. Hammer the Bills +1000 to win the Super Bowl.  
View Comments(1)
About the Contributor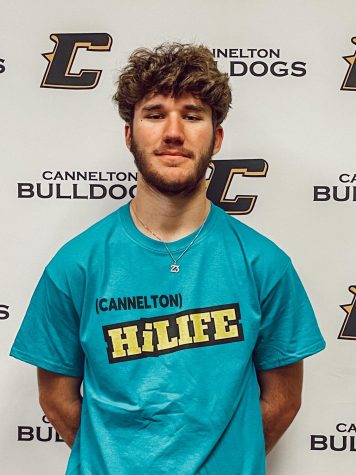 Jhett Garrett, Editor