The Super Bowl Halftime Show Was Bad – Here's Why
The Super Bowl LV halftime show featuring The Weeknd was just not very good. It was really overrated. Many people online said that they liked it, but I just did not feel the same vibe. 
The overall technical quality of the show was poor. The technical team should have made the microphone louder, or even made the music sound a bit quieter. The microphone and music was just not it. Don't get me wrong, the music transitions were very good, but the microphone was too quiet. The music was kind of drowning out The Weeknd, which made it difficult to really enjoy his music. However, that wasn't even the worst part of the halftime show.
The worst part was how over the top it was. They had a few hundred people as backup dancers.  They were all perfectly in sync which was good, but the choreography was so too much at times. In the segment with The Weeknd in the golden room, he was very excessively grabbing the camera and getting his face into it. It was just unnecessary. 
Overall, I thought the show was decent. But there was no reason for the show to only be decent. I think it could have been way better. At least the technical team could have done a little bit better with the microphone. I'm sure they had to follow certain health and safety guidelines due to the pandemic, but it wasn't a great idea to have The Weeknd run through a golden room with stunt doubles and making the audience dizzy with the camerawork. All in all, they just could have done more.
View Comments (1)
About the Writer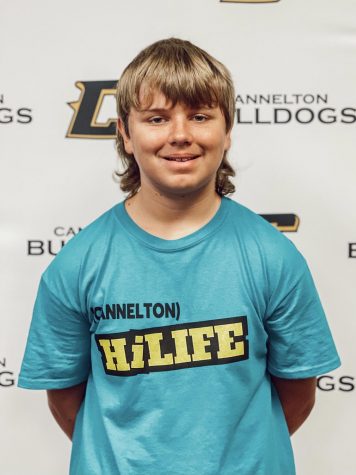 Gage Garrett, Writer
My name is Gage Garrett. I'm a third year junior writer for the Cannelton HiLife. My favorite pro sports...