Review: Outer Banks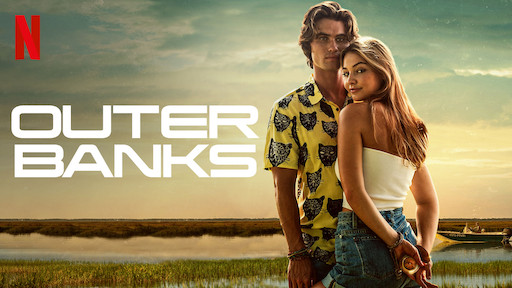 "The Outer Banks – Paradise on Earth."
The 2020 Netflix series Outer Banks is one of the most popular television series that was released. Many articles say that Outer Banks is in the Top 10 for best Netflix series watched in 2020. Screen Rant has the show listed in the ninth spot for the most popular shows on Netflix in 2020. With its crazy plot twists, heart-pounding action and suspense, and a bit of romance, Outer Banks is a show you can watch hundreds of times and never get tired of it. 
Outer Banks follows a young group of teenagers who live on a beautiful island in North Carolina called the Outer Banks. The island is divided into two main groups, with a major income (and lifestyle) discrepancy between the two groups. The four teenage stars of the show are among the group of people who call themselves "pogues." Pogues are the people who live in the less fortunate part of the island, The Cut, and have sworn enemies called "kooks."
Kooks are predictably richer people who live in the upscale part of the island known as the Figure 8, a neighborhood of really big and expensive houses.  Living as a Kook means that they are almost guaranteed to go to college, live in a big house, and have expensive schooling for the rest of their teenage years. After their teenage years, they are bound to live a so-called "perfect life" when in reality it is becoming an alcoholic and living on the same island you have your whole life. 
Throughout the entire season, both groups of teenagers battle it out for the pride of being the superior group of friends. 
Though being a Kook seems ideal, a Pogue sounds so much more pleasing. They get to live freely without everyone always having their eyes on them. Pogues get away with a lot more than you do as a Kook, since they are labeled as troublemakers anyway. The only downfall of being a Pogue is fearing Kooks and most likely having the same lesser fortunate they lived as a teenager. 
Overall, Outer Banks is one of the best shows of its kind. Usually, shows that follow teenagers are cheesy and predictable, but there are many shocking plot twists that leave watchers gasping. These groups of teenagers live in such a rivalry based town that there are a lot of arguments, fights, and even gunfire throughout the show. Outer Banks shows true friendship and an aesthetic way of living. Living and growing up on an island with your best friends of many years seems like such a perfect life and that is what attracts viewers the most. 
After finding the gold, getting accused of murder, and running away to another island, how will season two play out? Season two of Outer Banks is currently being filmed as of this Fall. You can see behind the scenes photos and videos on the official Outer Banks instagram, @obx!
View Comments (1)
About the Contributor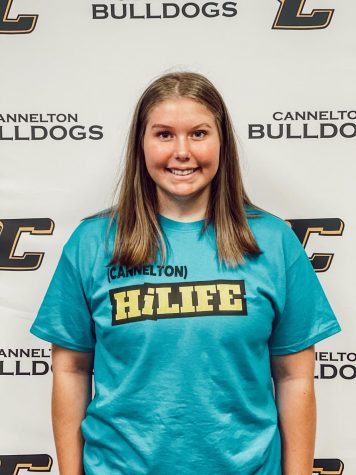 Bria Garrett, Writer
Hi, I'm Bria Garrett. This is my fourth year writing for the Cannelton HiLife. I participate in volleyball,...