More Than a Number – Why a Small Number is a Big Deal
Your first t-ball game. Your coach hands you your jersey with a local business on the front and your very first number on the back. It may seem innocent, something that won't last forever. But something that is so seemingly pointless could follow you for decades.
The first number you wear on your back could be the same number you wear at your first college game when your biggest dream of playing the game you love at the next level comes true.
Even though you may not know it yet, your first jersey number could be the same one getting hung up for breaking records.
"I chose my number because it was my dad's."
Choosing the same number one of your family members wore seems to be one of the most popular options. Many families may have a special number that they use for everything. A lucky number passed down through generations has a special meaning for many athletes. Having a constant reminder of your family while playing on the court brings comfort and pride to many athletes.
"I picked 24 because it's the same as my birthday."
Choosing your birthday as your jersey number seems to be a common choice because it is a significant, meaningful number and the most simple option for quickly decide those under pressure. Though it may not seem to be well thought out, it's an exceptional number to those who go this route. That number represents a special day – the day that person was born, the day their parents gave birth to an athlete. That day changed many people's lives forever.
"I chose 10 because my best friend was 11, and it strengthened our connection on and off the court."
Sometimes best friends choose numbers that are similar to show their connection to each other. Having the visual representation of two similar numbers on the court or field can build a stronger bond in a game and in the real world.
Your jersey number has a lot of significance early on in your life. That jersey number could be on the big screens when you're up to bat, when you score your 10,000th career point, or maybe when you're getting drafted to your dream team. You never know how important the little things are or will be in the future until you make it big.
Leave a Comment
About the Writer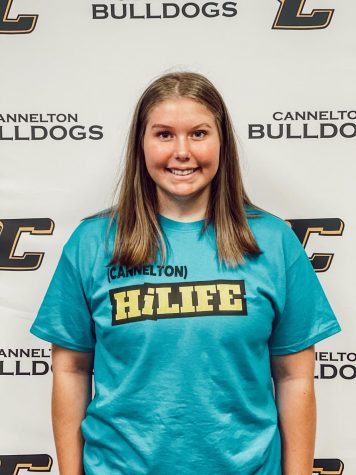 Bria Garrett, Writer
Hi, I'm Bria Garrett. This is my fourth year writing for the Cannelton HiLife. I participate in volleyball,...