Crothersville Defeats Lady Bulldogs
On Monday, December 2, our Varsity Lady Bulldogs faced off against Crothersville, but were unable to secure a win against them. The team lost with a score of 26 to 66 in favor of Crothersville, but the girls played well regardless.
When I spoke to Coach Garrett about the game, he said, "The team is improving as a whole, everyone has improved their skills, but there is still work to be done."
Freshman Kendall Hale was once again our top scorer, but the other girls were a great help to Hale's efforts.
Juniors Entwistle and Crafton both had 3 offensive rebounds, while junior Price and freshman Hale each had one offensive rebound apiece.
For defensive rebounds, Hale led with 8, while Dawson and Price each had 3 defensive rebounds. The team had a total of 7 steals and 4 blocks throughout the game.
The team had a good start defensively in the 1st half but had trouble with transitioning to-and-from defense in the 3rd quarter, which led to a string of lay-ups for Crothersville.
When asked about improvements, Coach Garrett said, "As a team, we need to improve ball-handling, which will reduce the number of turnovers that we have, and I plan to promote this change by implementing more passing drills in practice."
The girls had 27 turnovers during the game, many of which led to goals by their opponents.
Coach also stated that the girls need to improve the number of recovered rebounds – Crothersville had 18 offensive rebounds to our 8, and 26 defensive rebounds to our 14.
A few of our players have been transitioning into new roles on the team. Entwistle has been becoming a more offensive player, but has been having trouble being aggressive enough when it comes to shooting.
The girls' mostly played a zone defense because of the low number of players and the risks of fouls while using man-to-man coverage. Unfortunately, zone defense isn't always the best choice and the girls were left with few options. As a result, this may have contributed to the decrease in the effectiveness of their defense in the 2nd half.
The Cannelton girls put up a good fight against Crothersville but they were defeated despite their efforts. While we weren't able to win this game, I am sure the girls will be able to win the next one. The team plans to improve their strategies and skills for their next game and this will hopefully be enough to pull off a win.
The team will next face Christian Academy of Indiana this Thursday on December 5th at home in the high school gym. Please come out and support the Lady Bulldogs in their next game!
Name

Pts

FG

3FG

FT

OREB

DREB

AST

STL

BLK

Charlotte 

Entwistle

#00

1

0/1

0/0

1/2

3

0

1

2

0

Caitlyn Chesterfield

#12

0

0/4

0/2

0/0

0

0

0

1

0

Sara

Crafton

#13

4

2/7

0/1

0/0

3

0

1

3

0

Kendall 

Hale

#22

16

4/15

1/6

7/8

1

8

0

0

4

Maggie Dawson

#25

5

2/5

1/2

0/0

0

3

4

0

0

Hannah 

Price 

#33

0

0/13

0/8

0/0

1

3

0

1

0
Leave a Comment
About the Writer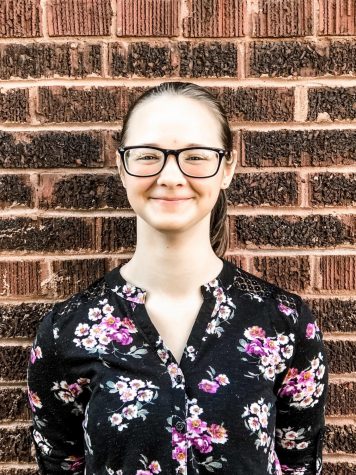 Kourtney Masterson, Senior Writer
I am a Senior and first-time Cannelton HiLife Staff Writer. I am a member of National Honor Society and...