Eagles Take Down Varsity Boys
On February 11th, the varsity boys took off to Evansville Day School to take on the Eagles. Evansville Day is in Cannelton's sectional, so they saw this as another opportunity to get a feel for another possible sectional opponent.
The Eagles jumped to a 10-0 lead early in the first quarter, but the Bulldogs did a good job and stopped their run and stayed composed during the game. Cannelton was able to cut the Eagles lead down to 3 with a few minutes left before halftime, and went into the break down 7.
The second half became all Evansville Day as they built a 20 point lead over the Bulldogs and controlled the game the rest of the way as they won 79-57.
Rafe Garrett led Cannelton in scoring and rebounds with 23 points and 7 rebounds. Dylan Young and Garrett both led the team in assists with 4 a piece.
Turnovers were a big problem for Cannelton against the Eagles as they gave the ball up a total of 28 turnovers leading to 35 points of turnovers for Evansville Day. Cannelton found a bright spot in this game by keeping their composure when the Eagles went on big runs and fighting back to stay competitive in the first half.
Cannelton's next game is Tuesday, February 18th when the Bulldogs will host the Hancock County Hornets. This will be Cannelton's final home game of the year. With just 2 more regular season games before sectional play begins, the Bulldogs will be looking to create some important momentum as they look to be a force in the sectional.
Leave a Comment
About the Writer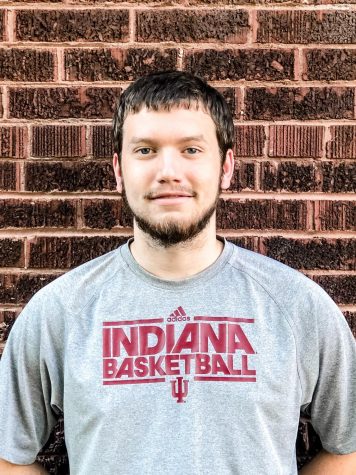 Rafe Garrett, Sports Editor
I am a senior at Cannelton High School. I play basketball and baseball. I am a member of National Honor...