Video Game Review: Fortnite
In anticipation of the upcoming Season 11 release, we take a look at the past 10 seasons of one of the most popular games.
Fortnite Battle Royale is no doubt one of the most popular games in the world. Fortnite came out on July 21st, 2017. However, the battle royale game mode was released on September 26th, 2017. Fortnite was a very popular game from day one, since it is free. By the time that season 3 came out in April of 2018, the game hit its peak at one million players. But they were only getting started. Season 4 arrived, and gameplay became much easier and more enjoyable because people were getting used to building. It was this season that brought along their first collaboration: a special game mode dedicated to Marvel, and more specifically Thanos.
Season 5 arrived, and with it came a very tryhard wave of players. Tryhard is a word used to describe players that try really hard at the game, rather than being just a casual player. Most of the players up until this point were very casual and laid back. A lot of people believe that Season 5 has been the worst yet. Then, Season 6 came along. Season 6 was more of a lazy season and, to me, it was not very good. It brought out quite possibly the worst thing in the game – Zombies. The story with the zombies was that they were invading the map with Kevin the Cube. For 274 hours, Fortnite was "dead" and did not become normal again until the 274 hours were up. This also brought on the first event. During an event, you are on the Fortnite map watching a video or a story unfold live. During Season 6, the event was when Kevin the Cube exploded and, the best part, took out the zombies.
Season 7 brought players skin poses and wraps. This season was very cool and really had an amazing Battle Pass. A battle pass is sort of a leveling up system, but it does cost money to purchase. Each season has its own Battle Pass that comes with challenges and rewards, such as skins, dances, and even weapon wraps. If you make it all the way to tier 100 on a Battle Pass, you will receive about seven to eight skins, which is really good value. Season 7 also had an event but it was very bad, compared to what Fortnite has done in the past. It did not do much, and to be honest, it was not worth the time. It could be summed up in one word: Trash. Season 8 came next, and featured another collaboration with Marvel. This time the collaboration was way better, giving us outfits such as Black Widow and Star-Lord. It also brought another game mode and new challenges. This collaboration was the best, in my opinion. Season 8 gave us the best update, including giving my favorite skin, Elite Agent, an unmasked style. (Thank you, Epic!) Season 9 included a collaboration with John Wick: Chapter 3. This collaboration included a John Wick set, which was not that impressive. Season 9 also had an event, featuring a monster named Cattus and a Robot named Doggus. My friends and I had a great time watching this event!
Finally, our current season – Season 10. To be honest, this season had a lot of potential. They included some old locations and old weapons that brought back a lot of nostalgia. The way they hyped it up, it looked like it could have been the best season yet. However, they added mech robots, called B.R.U.T.E.S, that are completely overpowering and really ruin the whole entire game. There have been many players who haven't played the game much this season because of these robots. The Season 10 Battle Pass is pretty good, but the mechs are the problem. This season has a collab with Batman (ending this Tuesday). The Comic Book outfit that came with the collaboration isn't very good. However, the Dark Knight skin is absolutely AMAZING and hands down one of my favorites in the game. Season 10 also has a named location called 'Gotham City,' where Tilted Town was located.
Fortnite is really taking an interesting turn, especially with some of the latest updates. But, in my eyes, it is still a great game and a game that I still enjoy playing,
Season 11 will be released on October 6th.
Leave a Comment
About the Contributors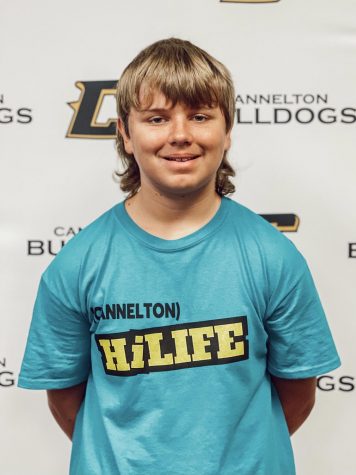 Gage Garrett, Writer
My name is Gage Garrett. I'm a third year junior writer for the Cannelton HiLife. My favorite pro sports...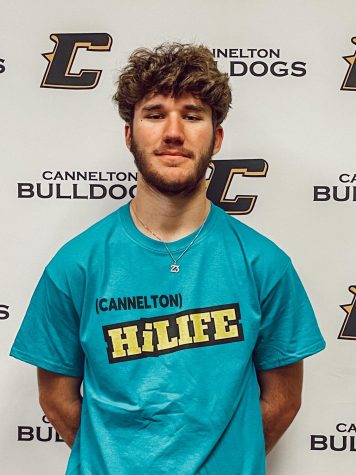 Jhett Garrett, Editor