Andrew Luck Retires from the NFL… for his Dad?
There may be more to Andrew Luck's retirement than we know.
If you told me on Friday that I would come to school on Monday and write an article about Andrew Luck retiring, I probably wouldn't have believed you. However, here we are. On Saturday, news about Andrew Luck retiring from the NFL broke, and shocked the entire football world. All of the news outlets are reporting that Luck is retiring because he is worn down from injuries. While it is definitely shocking news, there may be more to it than everyone knows.
On Wednesday, the Extreme Football League (XFL) released their logos and team names. For those who don't know, the XFL is a football league that originated in 2001, and has gone through many failed reboots. Now, nearly 20 years later, a man named Oliver Luck is the commissioner/CEO of the XFL. So what does this mean? Well, let me tell you.
On September 12th, 1989, the current XFL commissioner Oliver Luck and his wife, Kathy, had their first child – a son named Andrew.
When the XFL released their logos and team names last Wednesday, I made a joke – "Andrew Luck is going to the XFL." Then, on Saturday night, while working at the Iron Gate, an alert pops up on ESPN – Andrew Luck retiring! So now, it seems more and more realistic to happen.
I say give it a couple of years, and I won't be surprised if Andrew Luck does in fact join the XFL and helps his dad out.
Leave a Comment
About the Writer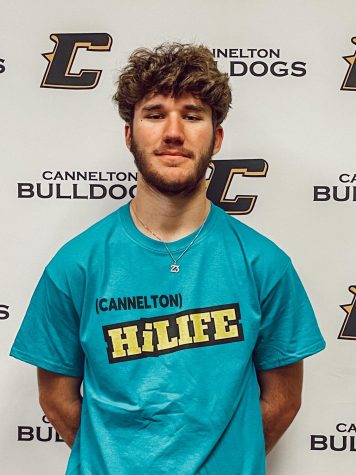 Jhett Garrett, Editor