Review: Guy's Grocery Games
One dull Sunday afternoon, I found myself scrolling through all the channels on our television, having nothing else to do. I stumbled across a television show I had never watched before. This show immediately caught my interest.
Guy's Grocery Games is a competitive television show about four contestants who are judged on presentation, taste, and creativity. All four contestants are either well known chefs or up and coming chefs trying to get their name out there. The host of the show, Guy Fieri, is there to be a helping hand to the chefs. He is also there to throw curveballs and twists at the competitors throughout the show.
All four contestants have thirty minutes to get, plate, and prepare all of their items. They must make a dish for all three judges before the timer runs out. In each episode there are three rounds, and after each round, one chef is eliminated. The elimination decisions definitely become harder for the judges after each round.
The chef who wins the episode makes it to the last round, in which he or she has to find ten items in two minutes. If the competitor is successful, he or she wins to a total of $20,000. If the chef does not find each item, he or she does not go home empty handed – each item the contestant finds is worth $2,000.
This show never gets boring because Guy Fieri always changes it up.  Whether it's making his contestants spin a wheel, hosting theme episodes, mixing up the challenges, or limiting how much money the contestants can spend while shopping for ingredients. Guy Fieri always jokes around with his contestants, but he also does a great job at helping them grow and learn as chefs. The show never fails to keep me intrigued and drawn in. I love seeing the various strategies and foods the contestants come up with on each episode.
Guy Fieri not only has his own television shows, but he also owns many restaurants. One of his most popular restaurants is Guy Fieri's Smokehouse in Louisville, Kentucky. 
My overall rating for this show is a 10/10.
View Comments (2)
About the Contributor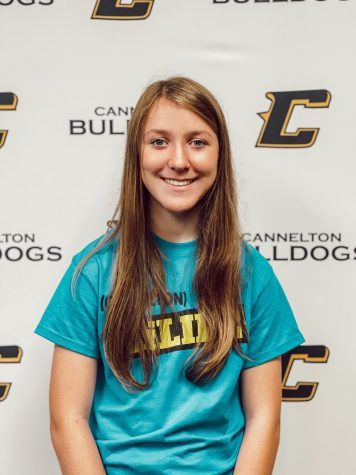 Makayla Hulse, Writer
Hi, my name is Makayla! I'm 14 years old and this is my second year being apart of the HiLife. I like...