The Official Pandemic Playlist
During this global pandemic, there are a lot of concerns on whether or not summer is completely ruined or not. If it is, there are always songs that can make you feel better. If it isn't, there are always songs that can make it even better. Recently, I have found a lot of songs that remind me of driving with the windows down with all of your friends, and blasting these songs could make it even better. Some of them are older, others are new. Here are 10 of my current favorites.
10. Shotgun- George Ezra Listening to the lyrics of this song, Ezra is singing about riding shotgun in a car, underneath the sun, and enjoying his summer to the fullest. This song gives off great vibes, and really just makes you realize how much more summer should be appreciated.
9. Blinding Lights- The Weeknd Blinding Lights is an upbeat, party song that makes you want to go for a drive as the sun is setting, or it makes you want to sit on the beach and watch the waves, or spend a day at the pool with your friends. No matter where you listen to it, it makes everything so much more enjoyable.
8. Tongue Tied- Grouplove This song is what everyone talks about over the summer. All over social media, you hear this song is the ultimate "summer song." It's greatly described as "top down, wind blowing, blasting this song with friends, on a late summer night."
7. Chanel- Frank Ocean When you listen to this, you notice that it is less upbeat, a little slower, and better for a relaxing day at the pool, beach, or a Sunday cruise with your friends/family.
6. 8TEEN- Khalid This song gives off the same vibe as Tongue Tied. It's more of a song that can make you smile, and enjoy the presence of your friends, and it's definitely a song that brings back a lot of memories when you hear it again in the future.
5. Sunday Best- Surfaces This was popularized on TikTok, and gives off a huge summer vibe. The lyrics are all about feeling good, and having no worries, and just letting go and living life.
4. This Girl- Kungs, Cookin' On 3 Burners This Girl is an upbeat song that has been around for a while, but never got as much attention as what it deserves. This song blew up recently on TikTok as well, but again, it's been around for a while.
3. Lost- Frank Ocean Frank Ocean creates songs that are loved when it comes to making memories and makes you feel something that other songs usually can't. Lost can be listened to when you want to relax, or if you're looking for a song to listen to while hanging out with other people.
2. All Night- Big Boi Another old-ish song that didn't get enough attention. This song has been one of my favorites for a long time, and will be one of my favorites for as long as I can listen to it. It's an upbeat song that should be used for making plenty of good memories.
1. Magic In The Hamptons- Social House ft. Lil Yachty Social House made this song one to listen to any and everywhere during the summer. It's such a good song to just vibe to. You can listen to it in your room, outside while tanning, while swimming, while on a road trip, literally anywhere. Definitely a fan favorite for this summer.
Whether we spend our summer indoors, outdoors, in or out of quarantine, you can find things to enjoy about summer either way. Music is a huge way of getting through miserable times like these, and finding good out of any situation. Hopefully we can enjoy our summer if everyone stays inside and washes their hands!
The HiLife Staff is always looking for good music. Comment below with your current favorites!
Leave a Comment
About the Contributor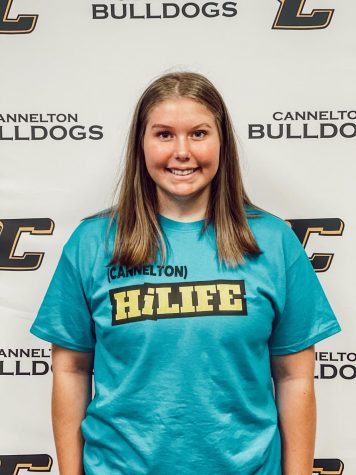 Bria Garrett, Writer
Hi, I'm Bria Garrett. This is my fourth year writing for the Cannelton HiLife. I participate in volleyball,...