Top 10 Spring Break Destinations
Orlando, Florida has many great things to do and many great things to see, there are

many things to do in Orlando like going to the beach, or going to Disney Land.
Phoenix, Arizona is a beautiful place many people travel to. It has lots of cool things to see

there like the grand canyon.
New York City, New York is a cool place to go with many things to do and experience. They are known to

have really good food and there are many fun things to see.
Los Angeles, California is a very popular place to visit and many people go there every year. Most

go to the beach or Universal theme park there.
San Francisco, California is a wonderful place to visit. Most people like to go there to see the G

olden Gate Bridge which you can walk across for free if you wanted to.
Hawaii is a very popular place to go and lots of people go when they get the chance.

Most people go there for the warm weather, amazing sights, and places to visit while you're there.
Washington D.C has many recognizable landmarks like the Lincoln Memorial and the

White House. It has many great places to visit and see.
New Orleans, Louisiana is a fun place to visit and is known for its wonderful food, drinks, and

culture, although it may be crowded because of the many people who visit every year.
Atlanta, Georgia is visited by many people because of its weather and just for how much fun

things there are to do and see.
Seattle, Washington is a colder place to visit, you can go there to escape the heat. If you go in the spring you can even do

things like go skiing or snowboarding when you visit.
Leave a Comment
About the Writer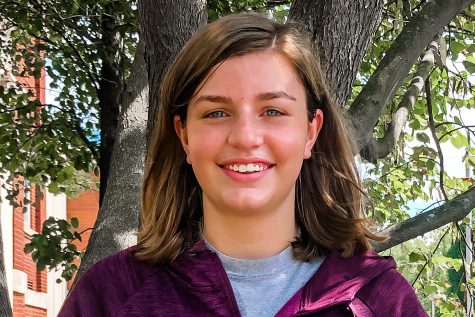 Makayla Reed, Writer
Hi! I'm Makayla. I am a freshman, and it's my fourth year writing for the Cannelton HiLife. I play volleyball...