Fortnite Chapter 2 Season 2: Fortnite Skins Ranked
Season 2 Chapter 2 started on February 20th, 2020. The skins in this season were a bit of a letdown, so this list is not filled with very good reviews. (Deadpool will not be on this list considering he is not in the battle pass.)
TNTINA: TNTINA is a horrible skin I hate her. She is just basic, she just wore a crop top that says Boom.  Her hair is bland and boring. All I can say is this is a bad skin and the Built-in-emote is even worse.
Skye: This skin's shadow and ghost styles are bad. When you put on her shadow style it doesn't even have the colors of shadow, the same with the ghost. Her skin is just out there and shouldn't even have a shadow and ghost.
Agent Peely: This skin is cracked up to be the best in the battle pass but I don't like it. Peely and Fishstick have too many skins. If they left Peely alone it would've been fine. This skin is lazy. Just take Peely put him in a suit and that is Agent Peely.
Meowscles: Meowscles is just a cat with muscles. There is nothing cool about it. Make a cat give it muscles and then add pants. Nothing big about it. 
Brutus: Brutus is a pretty good skin. His Hitbox is too big though. So he is an easy target. His Hitbox is twice the size of a normal skin. It's still a good looking skin. If I had to choose the best style for him, I would choose shadow.
Midas: Midas is a really good skin. It's got the best shadow and ghost styles. It has an amazing base and is just an all-around good skin. It turns every weapon and vehicle into gold. Midas was actually a king in Greek mythology who was cursed to turn everything he touched into gold.
Maya: This skin has 3.8 million different combinations.

I think Maya is the best skin because it has the most styles out of all the skins available.

Maya is still one of the best skins even without the styles because it has a really good base. All the styles simply add to the base's design. You can choose a lot of different styles for each part of the skin, including clothes and hair.
View Comments (3)
About the Writer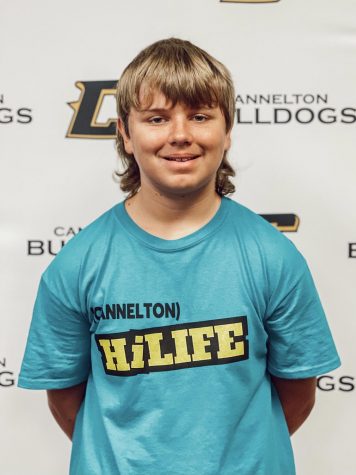 Gage Garrett, Junior Writer
My name is Gage Garrett. I'm a third year junior writer for the Cannelton HiLife. My favorite pro sports...