Hit TV Series Comes to an End
The hit television show Criminal Minds came to its close on Wednesday, February 19, 2020. The show celebrated 15 seasons and over 300 episodes! It has been one of my favorite T.V. shows for many years, and I am both sad and happy to see it end. I have watched every episode of the show at least once, but to be honest I've watched many of them dozens of times.
The show follows the struggles and triumphs that members of a FBI profiler team called the BAU (Behavioral Analysis Unit) as they identify and apprehend serial killers from around the country. The original cast consisted of Mandy Patinkin as Jason Gideon, head of the BAU; Thomas Gibson as Aaron "Hotch" Hotchner; Lola Glaudini as Elle Greenaway; Shemar Moore as Derak Morgan; Matthew Gray Gubler as Dr. Spencer Reid; A.J Cook as Jennifer "J.J" Jareau; and Kristen Vangsness as tech guru Penelope Garcia. The final season starred Matthew Gray Gubler as Dr. Spencer Reid; A.J Cook as Jennifer "J.J" Jareau; Kristen Vangsness as Penelope Garcia; Joe Mantenga as David Rossi, founding member of the first BAU team; Aisha Tyler as Dr. Tara Lewis; Daniel Henney as Matt Simmons; Adam Rodriguez as Luke Alvez; and Paget Brewster as Emily Prentiss, current head of the BAU. As with any show, tensions outside of the plot of the show at times influence the actors resignation.
I would recommend Criminal Minds to anyone who is interested in crime dramas with a side of wholesome chosen family. Each episode of the show generally follows the team on their hunt for a different serial killer, but occasionally there is a plot arc that requires a set of episodes focused on one main serial killer. The episodes are action packed, but in a sedate way; no overwhelming amount of explosions every episode. I am a huge fan of the way that the actors showcase the relationships between the characters, you can tell that they have become genuine friends through the course of the show.
Leave a Comment
About the Writer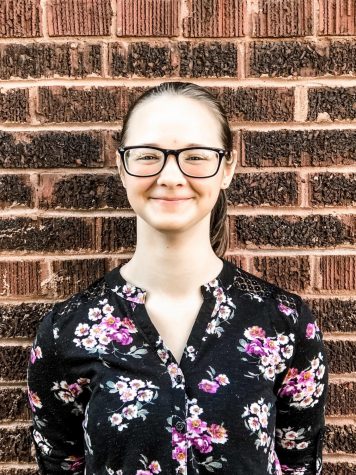 Kourtney Masterson, Senior Writer
I am a Senior and first-time Cannelton HiLife Staff Writer. I am a member of National Honor Society and...