I Recently Got a New Cat – Easily the Fourth Best Day of My Life
My boyfriend and I were out of town and had went out to eat. We had some spare time before our movie started, so we did what anyone would do – GO TO PETSMART.
We were just going to look around, check out the reptiles and birds. But we got to the back and saw so many kittens! At first, we were just going to pretend that we were adopting one so we could check them out. But then, one thing led to another… and we ended up adopting a 4 month old, orange marble kitten named Bart.
In July of 2019, I lost my cat, Winston. Winston's name was originally Bartholomew, but my mom made me change it. As we were on our way home with this kitten, I read his adoption history. It turns out, his name is Bartholomew, and that's how I knew it was fate.
Here all the reasons that I don't regret adopting Bart.
1. He's cuddly.
2. He loves to play.
3. His belly is soft.
4. He's funny.
5. Good stress reliever.
6. Eats mice.
7. All around just brings me joy.
Overall, I 10/10 recommend adopting a kitten!
View Comments (1)
About the Contributor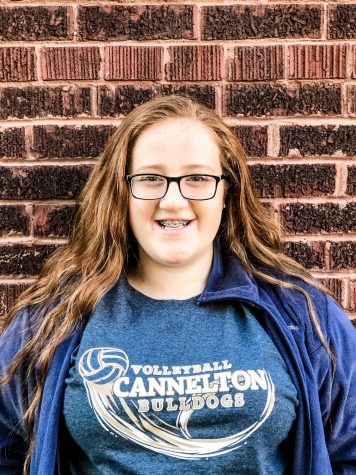 Lori Northern, Writer
I am in the 11th grade at Cannelton High School. This is my first year writing for the HiLife staff....