Top Ten: Holiday Traditions
Start a new tradition this holiday season and make memories for years to come!
Decorate gingerbread houses. A classic Christmas tradition. For added fun, some people turn this activity into competition as to who can make the best one at family get-togethers and events. It's a fun and creative way to spend time with loved ones while staying warm indoors.
Write letters to Santa. This is a great way for kids to really get involved in Christmas, and makes them feel important, overall it makes them happy. Older kids and adults can still get into the fun – it's a great nostalgia activity. It also can help your family and friends know exactly what you want for Christmas.
Make salt dough ornaments. Salt dough is a modelling material made from a mixture of flour, salt, and water. During Christmas time, people use it to make ornaments to hang on their tree or as gifts for others. It's really simple to make, and all you have to do is put it in the oven or microwave to dry.
Go on a Christmas lights tour. During the holiday season, many people put up Christmas lights and decorations in their yard to be festive. But there are some places that really take it to the next level and have insanely intricate decorations. There are parks and neighborhoods that allow you to go drive through and watch the Christmas shows that they put on using the outdoor decorations. This is a cheap way to have fun and enjoy the beauty of the holidays.
Go ice skating. Going ice skating during the holidays is so fun because if you go skating outside you get to see all the snow, wear warm clothes, and drink hot chocolate. It's also very fun to go with your friends and make fun of each other for falling on the ice.
Have a ugly sweater party. Having this party is fun because people go head to head trying to see who has the ugliest sweater and to see who will win. In the end, many parties offer a prize to the winner. People get crazy competitive during these competitions and things may get hectic.
Build snowman/go sledding. Building a snowman is actually really fun, even though it may be really cold. Building a snowman is a great way to show some creativity by decorating it yourself, and can also make great photo opportunities. Sledding is equally fun but slightly more dangerous, if you're not careful. All you have to do is find the biggest hill with an opening at the bottom and it will be one of the most fun activities of the winter season.
Have a cookie bake off. Everyone loves cookies, but during Christmas they are 10 times better. All the cute designs and cut outs that bakers can choose from are crazy. A lot of effort can go into some of the best ideas, so having a cookie war with friends and family to show off all your hard work is definitely a good idea.
Just spend time with family. When you come together and take part in a family tradition, no matter what that tradition may be, everyone has a sense of belonging. This is so important for children because it helps them feel accepted and part of the family unit. No matter what activity you're doing, spending time with those you love is what the holiday season is truly about.
Give to those in need. Helping others is not only good for those that you are helping, it makes us happier and healthier too. Giving also connects us to others, creating stronger communities and helping to build a happier society for everyone. Everyone benefits from this activity.
No matter what activities and traditions you choose this holiday season, making memories with the ones you love is the most important part. Happy Holidays!
Leave a Comment
About the Contributors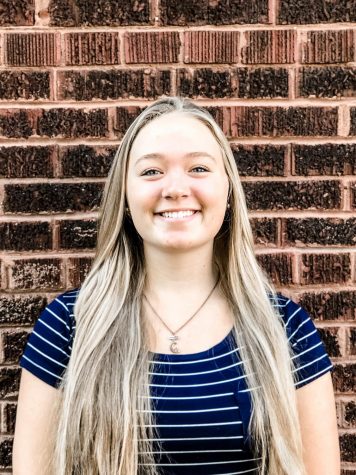 Mariah Rainbolt, Writer
I am a junior at CHS. This is my first year writing for the HiLife. I am a part of the volleyball and...