Top Ten: Fun Facts About Christmas Around the World
Most everyone loves Christmas, from children who love waking up to find gifts under the tree to adults that give back to those around them for the deeds that they have done throughout the year, Christmas is a time of togetherness that is celebrated around the world. Many families even include their own special traditions to the holiday to make it even more special, such as making a family recipe every year or wearing ugly sweaters while opening gifts, these traditions make Christmas even more magical than it already is. The following list includes some of the funniest facts and traditions about Christmas from around the world. There are many more traditions that aren't on this list and you can even send in your own family traditions if you would like, but here are some of the strangest Christmas traditions and facts from around the globe.
Jingle Bells was written for Thanksgiving- This is one fact that will shock most of the people reading, a well-known Christmas not truly a Christmas. Jingle Bells was written to commemorate t

he famed Medford sleigh races and was to be sung during by a Sunday class during Thanksgiving.

In the Netherlands, Sinterklaas (the Dutch version of Santa Claus) arrives from Spain, not the North Pole- Sinterklaas Day arrives on December 5th in the Netherlands, and Dutch boys and girls anxiously await the arrival of Sinterklaas and his helpers, the black-faced boys and girls who may steal misbehaving children and carry them home to Spain.

In Germany, Poland, and Ukraine, finding a spider or a spider's web on a Christmas tree is believed to be a harbinger of good luck- In one legend, a spider wove a blanket for Jesus when he was a baby, according to another, a spider web on a Christmas tree turned silver and gold once the sunlight touched it. 

Santa stretches time like a rubber band, in order to deliver all the gifts in one night- There is a theory from Larry Silverberg, a professor of mechanical and aerospace engineering at North Carolina State University, that suggests that Santa uses relativity clouds to get the work done in time. Relativity clouds, according to relative physics, allow Santa to stretch time like a rubber band which gives him months to deliver gifts, while only a few minutes pass for the rest of the world.

Two weeks before Christmas is one of the two most popular time for couples to break up- According to trends compiled from Facebook posts and statuses, couples are statistically more likely to end their relationship either two weeks before Christmas or two weeks after Valentine's Day, during the spring break.

In Armenia, the traditional Christmas Eve meal consists of fried fish, lettuce and spinach- Many Armenians fast for the week before Christmas Eve so, in order to not stress the stomach, the meal consists of light foods.

The "X"in "Xmas" doesn't take "Christ" out of "Christmas"- Many people believe that the abbreviated spelling of Christmas, Xmas, is incorrect because it takes the Christ out of the original word. This, however, is wrong, the "X" in "Xmas" is actually from the Greek alphabet, X meaning chi which is the first letter in the Greek word for Christ, Christos.

The first artificial Christmas Tree wasn't a tree at all, but rather goose feathers that were dyed green- The first artificial trees were created in Germany in the 19th century to combat continuous deforestation. The feather trees became increasingly popular during the early 20th century and eventually made their way to the United States.

Iceland has 13 Santas and an old lady who kidnaps children- Children in Iceland don't just get 1 jolly gift-giver, they get 13! The

Yule Lads

of Icelandic folklore will either bring children small toys and sweets or rotten potatoes based on the child's behavior during the previous day.

Grýla,

the mother of the

Yule Lads

and a half-troll, half-beast old woman, kidnaps naughty kids and boils them in her cauldron.

In Germany,

Heiligabend,

or Christmas Eve, is said to be a magical time when the pure in heart can hear animals talking- they also say that rivers turn into wine, Christmas tree blossoms bear fruit, mountains open revealing gems hidden inside, and bells ringing can be heard from the bottom of the sea.
Leave a Comment
About the Contributor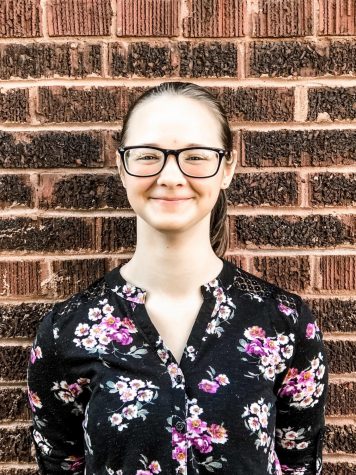 Kourtney Masterson, Senior Writer
I am a Senior and first-time Cannelton HiLife Staff Writer. I am a member of National Honor Society and...