Movie Preview: Sponge on the Run
Nickelodeon and Paramount pictures are currently creating a new movie – The SpongeBob Movie: Sponge on the Run. Sponge on the Run is a movie about SpongeBob (voiced by Tom Kenny) and Patrick (voiced by Bill Fagerbakke) traveling to Atlantis to save Gary The Snail. Gary has been a lifelong friend of SpongeBob and he really can't afford to lose him. Patrick, well, we really don't know why he's here but he can be helpful at times. He can be a very wise, um, starfish?
While on their adventures to find Gary the Snail, they run into many different people, such as Sage The Tumbleweed (Keanu Reeves). Before he notices Gary is missing, he goes to Mr. Krabs (Clancy Brown), Squidward (Rodger Bumpass), Sandy Cheeks (Carolyn Lawrence), and even his worst enemy, Plankton! (Douglas Osowski). None of them knew where Gary had gone, so SpongeBob and Patrick set off to find his pet snail.
Rumors are being spread around that this will be the final installment of the Spongebob series. Sure, this is pretty sad. But, there are rumors of an upcoming new series on Netflix, featuring Squidward as the main character!
There have been 12 television seasons of SpongeBob so far. There have also been two movies created before this one, The SpongeBob Movie (2004) and Sponge Out of Water (2015).
Sponge on the Run will be released in May 2020.
Leave a Comment
About the Writer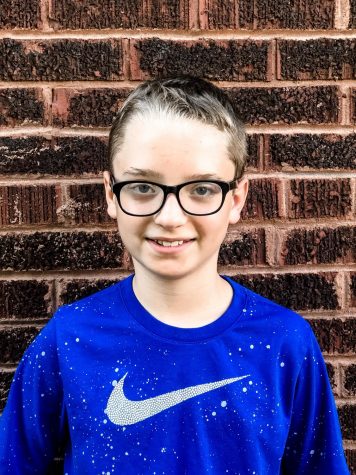 Rylan Snyder, Junior Writer/Music Tech.
My name is Rylan Snyder. I am 12 years old. I like to listen to music. I'm really into basketball; my...