Review: The Misery Index
TruTV's Impractical Jokers are back with a brand new game show.
The stars of the widely popular TV show Impractical Jokers are appearing in a new game show hosted by Jameela Jamil. The Tenderloins, the comedy troupe made up of Joe, Murr, Q, and Sal, compete with contestants on The Misery Index. This brand new game show airs on TBS every Tuesday night at 9:30 P.M.
The Misery Index puts two teams up against each other. Each team consists of a contestant and two of the Impractical Jokers. The contestants are shown very unfortunate videos or news stories of real life situations, and then they must rank them on a "Misery Index" that was created by psychologists based off of physical pain, emotional trauma, and long term impact. The Impractical Jokers do their best to help out the contestants come up with their answers and bring their comedic stylings throughout the whole show. Whichever contestant has the most money at the end of three rounds moves on to the final round for a chance to win $30,000.
In my opinion, the new game show is worth checking out, especially if you are a fan of the Impractical Jokers. It is fun to play along and try and decide where you think the unfortunate, yet funny, real life situations rank on their Misery Index. The game show even calls back to clips from Impractical Jokers for the contestants to judge how miserable those situations were for the Jokeres. It is also a chance to see the Jokers in a new setting, but still being just as funny as ever. If you are debating on watching the new game show, or if it's your first time hearing about it, I suggest giving it a chance as many people agree that it is worth the watch.
Leave a Comment
About the Contributor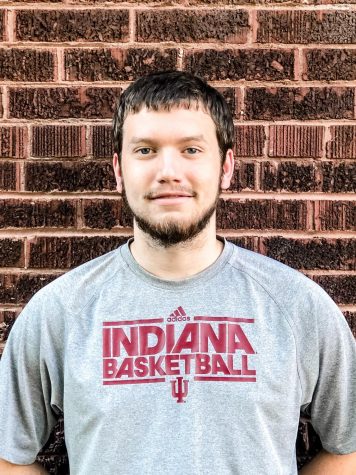 Rafe Garrett, Sports Editor
I am a senior at Cannelton High School. I play basketball and baseball. I am a member of National Honor...