The Shane Dawson and Jeffree Star Collaboration Controversy
The makeup collaboration collection that broke the internet.
Anyone who is active on social media has heard of the Shane Dawson x Jeffree Star makeup collection. This cosmetics collaboration joins the forces of two of the most famous YouTubers. Jeffree was formally a music artist in the early 2000s, and has always been popular for his wild and exotic makeup. He proceeded to start his own business in the beauty industry, Jeffree Star Cosmetics, in November of 2014. He heavily promotes his business on all of his social media outlets.
The pair started their partnership last year with a YouTube series called "The Beautiful World of Jeffree Star." In the series, Jeffree shows Shane all of the behind the scenes action of what goes into making palettes and other products for makeup collections, including the restock. This really is something the beauty community had never seen before, so it was ICONIC.
Shane Dawson is known for his conspiracy videos on his YouTube channel, and the many scandals that he's been involved with. So when these two controversial YouTubers decided to combine their popularity and their ideas to make the beautiful CONSPIRACY COLLECTION, it instantly went viral. As if that wasn't enough, Jeffree Star decided that Shane Dawson needed a merch upgrade. Jeffree partially owns a merchandise company, Killer Merch, and worked with Shane to also create awesome, new Pig merch.
The CONSPIRACY COLLECTION came with two palettes. The first one, The Conspiracy Palette, has 18 unique colors that all have unique names that are affiliated with Shane Dawson and his YouTube channel. The names of the shades in that palette include Ranch, Tanacon, and, my personal favorite – a beautiful, sparkly, hot pink shade named Trish.
The second pallet, named The Mini-Controversy, has nine shades that all feature controversial names. A few of the colors included in that palette are called Flat Earth, Tanacon, and My Apology.
There are also lip products included in the collection, such as the "Shane Glossin" lip gloss, with Jeffree's patented "the gloss" formula and added root beer scent. This collaboration brought consumers the first-ever lip balm on Jeffree Star Cosmetics, also with a root beer scent, named "Diet Shane." There are also six new velour liquid lipsticks. They also introduced two pig-shaped, handheld mirrors in pink and black.
The official launch date was on November 1st, 2019. Jeffree and Shane published an entire YouTube series dedicated to showing us all of the behind the scenes and the reveal. They really hyped it up all over social media, giving specific launch details and sharing gorgeous sneak peeks, and the entire social media world seemed to need this collection. With all of the hype, it's no surprise that at launch time – SHOPIFY CRASHED.
Personally, I went on both Morphe and JS Cosmetics – both websites were either sold out or wouldn't load. At one time, I was in line for the palette and actually had it in my cart, but it sold out before I could complete my checkout.
After all of the launch date drama, Jeffree took to Instagram Live to explain that they sold out over one million pallets in roughly 30 mins. He added that they had 60,000 more supplies to make both pallets, and they would do one final restock this year – but the restock would only include the two palettes.
I saw the announcement early that morning, the morning of November 5th. They didn't release an actual restock time because they didn't want to break the sites again. So my good friend, Jesse, and I stayed on our Chromebooks all day, constantly refreshing the website. Finally, at about 2:00pm, the collection restocked! We both rushed and put the palettes in our shopping cart, and we both successfully purchased a palette. I actually ended up having enough time to get both palettes. I am anxiously, excitedly awaiting the delivery of my Shane Dawson x Jeffree Star makeup products!
Leave a Comment
About the Contributor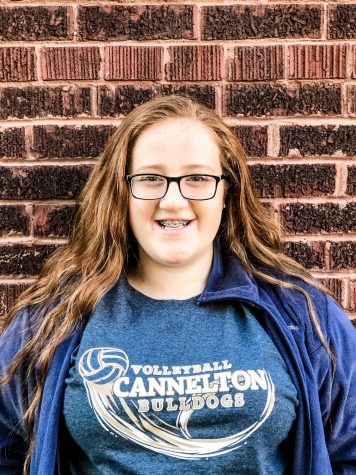 Lori Northern, Writer
I am in the 11th grade at Cannelton High School. This is my first year writing for the HiLife staff....