Wolfpack Defeats JV, Varsity Bulldogs Volleyball
Cannelton's JV and varsity volleyball teams hit the road for the second time in two days to face the Crawford County Wolfpack. Coming off of a tough loss to the Evansville Christian Eagles, the Bulldogs were looking to build momentum toward the upcoming sectional against a talented Crawford County team. Unfortunately, Cannelton couldn't find their footing in both matches versus the Wolfpack.
The JV lost in two straight sets, 9-25 and 6-25. The Bulldogs could never put together strong runs against the Wolfpack and struggled to put points on the board. When asked about the Wolfpack, Head Coach Allicyn Garrett said "Crawford County is a very strong offensive team. They found our weak spot and exploited it."
The Wolfpack's strong offensive showed in the varsity match as the beat the Bulldogs in 3 sets by the scores of 9-25, 9-25, and 8-25.
Tory Thomas, Megan Powers, and Maggie Dawson all led the Bulldogs with 1 ace. Kendall Hale led the Bulldogs with 3 kills, and Kendra Anastasiadas and Thomas each added 1 kill to the teams total.
Anastasiadas also had assists on 5 kills and Powers led the team in digs with 13.
Coach Garrett began talking about the team's recent struggles saying, "After any tough loss I try and talk to our team and encourage them to use that as motivation to work harder and to become hungrier."
The varsity's next game is on Monday, October 7th as they host Southern Roads Conference rival Evansville Christian on Cannelton's Senior Night. Coach Garrett emphasized this game as a chance for redemption and for the Bulldogs to get back on track with only two games left until sectional play.
Leave a Comment
About the Contributors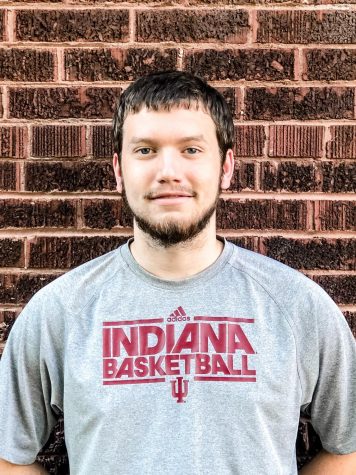 Rafe Garrett, Sports Editor
I am a senior at Cannelton High School. I play basketball and baseball. I am a member of National Honor...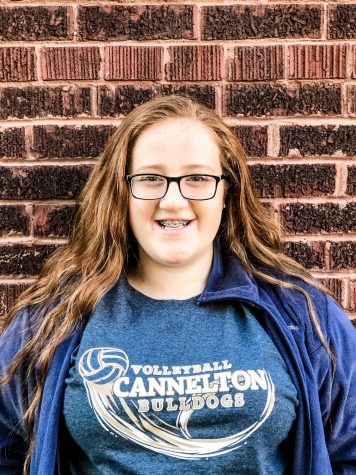 Lori Northern, Writer
I am in the 11th grade at Cannelton High School. This is my first year writing for the HiLife staff....