Top 10 Worst Baby Names of 2019
In honor of Mrs. Herzog announcing her pregnancy, baby names have been on everyone's mind. Everyone has questions, such as: What is she going to name her baby? Should we start thinking of boy or girl names?
Some baby names that have became popular this past year are actually really cute and sweet. Other names are so questionable that they have people wondering if they're even real. Here are some of the strangest baby boy and girl names so far, that have actually been used this year.
Lion. Recently, many people have been using animal names as a first or middle name for their baby. The reasoning behind this strange name is of the zodiac sign, Leo. Leo is represented by a lion, so they usually name their son Lion, but call him Leo for short.
Huckleberry. TV actor Bear Grylls and his wife Sarah Knight had their baby boy back in 2009. They gave their sweet bundle of joy the strange name of Huckleberry, and it is still used for some babies today.
Urine. I know what you're thinking. Urine? Like… pee? Yes. I'm sure during roll call her name will be mispronounced many times, because it's actually pronounced "U-reen."
Harley Quinn. If you haven't already seen the movie Suicide Squad, Harley Quinn is Joker's girlfriend. In case you were wondering, just her first name is Harley Quinn.
Heavynli Pryncess. An alternate spelling of the two words Heavenly and Princess. Heavynli Pryncess is also just the first name of this poor girl.
Nutella. Nutella is the name for a chocolate-y spread that's used for many different foods, and not usually thought of as a baby name. However, someone in this world thought it was the perfect name for their daughter.
Facebook. Everyone knows Facebook to be a social media website/app that nearly everyone uses. You wouldn't think anybody would know someone with the name Facebook, but there is somebody in this world with the name of Facebook. Sadly.
Hashtag. This one goes along with the last one. I guess you could say this poor child isn't Hashtag Blessed.
Achilles. Yes, just like an Achilles tendon on a heel. Just imagine having a new student by the name of "Achilles."
Apple. To end our horrifying list of baby names, we have to use the one of the most popular companies in America. This company name also happens to be a fruit. And of course a baby name. This baby name was first used by actress Gwenyth Paltrow and rocker Chris Martin back in 2004.
Leave a Comment
About the Contributor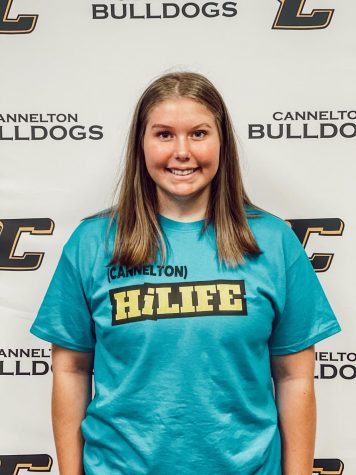 Bria Garrett, Writer
Hi, I'm Bria Garrett. This is my fourth year writing for the Cannelton HiLife. I participate in volleyball,...