Top 10 Fall Vacation Destinations
Travelling this Fall? Check out these popular destinations.
1. The Grand Canyon. Many people visit The Grand Canyon in any season to see the incredible canyon itself, but there are many other things to do. The hiking and the scenery is particularly beautiful in the Fall. Another popular attraction is whitewater or smooth water rafting through the Colorado River.
2. The Great Smoky Mountains. There are many people who travel here annually to go on the trails and see the beautiful waterfalls, which are even more impressive with the gorgeous Fall colors.
3. Yellowstone. Many people love to travel here to experience the amazing wildlife and beautiful scenery of Yellowstone. Popular activities include watching the geysers and taking a long hike while looking at the beautiful scenery.
4. San Diego. This is a great Fall vacation spot because there are many great things in San Diego, like visiting Balboa Park or a beach. You can also explore the many wonders of La Jolla Cove.
5. Hawaii. This is a particularly great place to travel in the Fall because of the temperature. The scenery around the island is very beautiful even in autumn, as well as the volcanoes.
6. Seattle. Seattle is well known as a popular tourist destination any time of the year. But travelling to Seattle in Fall has many perks: the temperatures aren't too cold or too hot, all the leaves in the parks turn very pretty colors, and it's not as crowded as it usually is in the summer.
7. Denver. Though there are many parks in this city that will be very pretty, another benefit of visiting Denver in Fall is the festivals that are held there, like the Denver Film Festival.
8. Vancouver. In the Fall, many people like to travel to Vancouver to experience the sights and sounds – like the Vancouver Film Festival and their huge Halloween parade.
9. New Orleans. It's an exciting place to go any time of the year, and Fall is no exception. There are tons of things to do and many great places to visit. Many people also love this city for the food. It's not nearly as crowded as it is in the Spring around Mardi Gras. One of the most popular restaurants in New Orleans is Brigtsen's Restaurant, with 4.8 stars and amazing reviews.
10. Fairhope.  There are many things to do, including go to the beach or eat at amazing restaurants like Sunset Point, which has a 4.6-star rating and is most known for their seafood and outdoor seating. Fairhope is especially beautiful in the Fall.
Leave a Comment
About the Contributors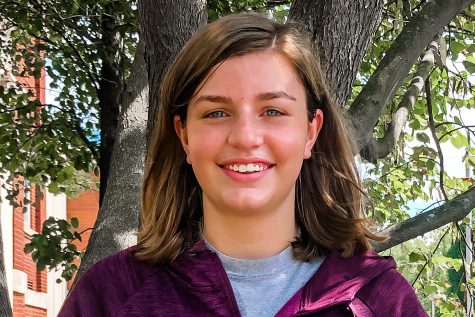 Makayla Reed, Writer
Hi! I'm Makayla. I am a freshman, and it's my fourth year writing for the Cannelton HiLife. I play volleyball...