UCLA Volleyball Season Preview
A look at one of the best college volleyball team's upcoming season.
This year, UCLA has a total of 17 volleyball players. There are a total of 15 returners and 2 newcomers. The new players are Kaitlin Kao from San Diego and Cali Thompson from Portland. There are two seniors players, Savvy Simo and Cali Thompson, and two juniors, Jenny Mosser and Mac May. They are a fairly young team, with eight sophomores Emily Ryan, Hawley Harrer, Devon Chang, Kaitlyn Kao, Alexis Light, Sawyer Aigner- Swesey, Sabrina Smith, and Kelsey Campbeau. They also feature four freshmen players, Tristan Savage, Lexi Hadrych, Mari Hinkle, and Anna Dodson.
Their first game was September 12th against Utah Valley. Their last season game is November 29th against their state rival, USC. The NCAA National Championship starts on December 6th. So far, their overall record is 5-3. The season is looking pretty good so far for UCLA. UCLA is said to be one of the best college volleyball teams this year, let's hope they own up to their name!
Last year, UCLA went 13-14, meaning they won 13 games out of 14. They won five of seven games at their home court, and all seven of their away games. If they play anything like they did last year, they should have a pretty good season. A lot of volleyball fans are really looking forward to see UCLA play next year, including me.
Leave a Comment
About the Writer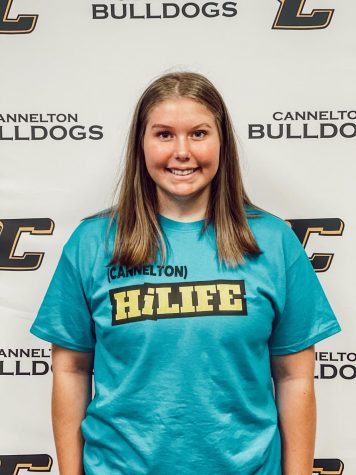 Bria Garrett, Writer
Hi, I'm Bria Garrett. This is my fourth year writing for the Cannelton HiLife. I participate in volleyball,...