Top Young Adult Fiction Books of Summer 2019
Ten of the hottest reads from this past summer.
Girl Gone Viral by Arvin Ahmadi
Opal, a female computer coder, has just lost her father and is trying to decipher clues to discover what happened to him.
Wilder Girls by Rory Power
Raxter School for Girls has been under quarantine for 18 months. Will Hetty be able to save Byatt after she goes missing, or will the Tox get her first?
Her Royal Highness by Rachel Hawkins
When Millie is accepted to a prestigious Scottish boarding school, she thinks it's a dream come true… at least until she meets Flora, her new roommate and a literal princess.
Stranger Things: Darkness on the Edge of Town by Adam Christopher
Chief Jim Hopper reveals highly anticipated secrets to Eleven about his old life as a police detective in New York City.
House of Salt and Sorrows by Erin A. Craig
Four of Annaleigh's sisters have died seemingly accidental deaths. Were they truly accidents, or did their attendance at a mysterious ball have something to do with it? Annaleigh is struggling to discover the meaning behind her strange ghostly visions. Were her sisters' deaths caused by a curse, or by the mysterious stranger Annaleigh is involved with?
The Haunted by Danielle Vega
When Hendricks Becker-O'Malley moves to a new town, leaving behind her dark and wild past, the last thing she expects is to be welcomed into the popular crowd. When she learns that her new home is haunted, she enlists the help of her mysterious neighbor to take down the ghosts that have been trying to take down her family.
If I'm Being Honest by Emily Wibberly and Austin Siegemund-Broka
Cameron Bright is your typical mean girl: beautiful, talented, and brutally honest. While trying to reinvent herself to catch the attention of her crush, she hopes to make amends with Brendan, who she stuck with an unfortunate nickname in the sixth grade. As they get closer, Cameron's personality begins to change. Will she stay true to her crush, or will she fall in love with the boy who truly likes her?
Spin the Dawn by Elizabeth Lim
Maia Tamarin dreams of becoming the greatest tailor in the land, but as a girl all she can hope for is to marry well. Maia takes the place of her ailing father in order to enter into a royal contest to prove her skills. As one of 12 competitors, Maia must keep her secret or forfeit her life, but nothing could prepare her for the final challenge – she must sew three magic gowns for the emperor's reluctant fianceé. These gowns must be made from the laughter of the sun, the tears of the moon, and the blood of the stars. Will she be chosen, or lose everything?
Patron Saints of Nothing by Randy Ribay
Jay Reguero wanted to spend the last semester of his senior year doing nothing before heading to the University of Michigan in the fall. But when he discovers that his Filipino cousin Jun was murdered as a part of President Duterte's war on drugs, and no one in his family wants to talk about what happened, he travels to the Philippines to find out the true story behind his cousin's murder.
Lies You Never Told Me by Jennifer Donaldson
Gabe and Elyse have never met, but they both have something to hide. Elyse can't believe it when she is cast as Juliet in her Portland high school's production of Romeo and Juliet. Her best friend is normally the star, and she doesn't know if she's up to the task. But when someone at rehearsals starts to catch her eye – someone she knows she absolutely shouldn't be with – she can't help but be pulled into the spotlight. Gabe wants to break up with Sasha, his headstrong, popular girlfriend. But when rumors start circulating around school, Gabe knows that Sasha has the power to change his life forever. This is a story about how one bad choice can lead to a spiral of unforeseen consequences.
Leave a Comment
About the Contributor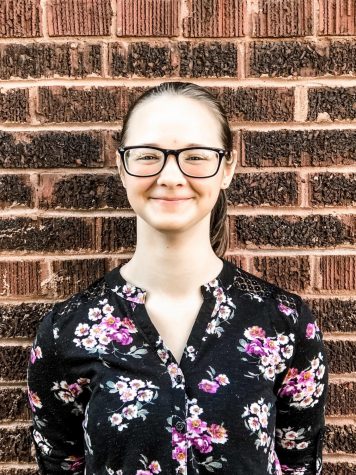 Kourtney Masterson, Senior Writer
I am a Senior and first-time Cannelton HiLife Staff Writer. I am a member of National Honor Society and...