Movie Review: IT Chapter Two
POTENTIAL SPOILERS AHEAD! DO NOT READ IF YOU DO NOT WANT SPOILERS!
IT Chapter Two was recently released into theaters, and it was way different than many people expected. This sequel focused more on the story of them and them coming back than just being scary. It was still an overall great film, but many people weren't happy with it because many scenes are funny instead of scary. Almost a quarter of the movie is spent getting to know what the "Losers' Club" has been up to lately, since this movie takes place 27 years after the first IT movie.
The rest of the movie follows the "Losers' Club" as everyone tries to find a particular artifact from their own childhood. Then, they must confront their own fears to get rid of Pennywise forever. As each character takes their journey to find their own artifacts, you get to learn things about the characters that you didn't get to see in the original film. You really get to experience more of an understanding of what the characters went through during the 27 years that you didn't see them on screen.
It Chapter Two is a totally fresh take on a classic horror movie. Many of the elements are different; it just has a different feel than a typical horror film. It's funny, for the most part. Most scary movies try too hard to be scary, but IT Chapter Two feels more loose and relaxed. They seemed to have a lot of fun with the film, even if it did feel long at times. They really found a way to keep you focused and entertained throughout the movie. I personally liked the movie and I would recommend other people seeing it.
Leave a Comment
About the Writer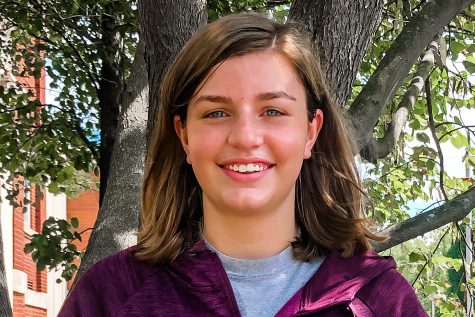 Makayla Reed, Writer
Hi! I'm Makayla. I am a freshman, and it's my fourth year writing for the Cannelton HiLife. I play volleyball...