Inspiration from Andy Grammer
Grammer's song has inspired people across the world.
The song "Don't Give Up On Me" by Andy Grammer has really connected with many people. This song was released February 15 of this year. One reason for the huge popularity is that it was played in the movie Five Feet Apart. Andy Grammer told ABC Radio that "the sentiment of 'Don't Give Up On Me' tends to go toward people who are having a really tough time." Andy also said, "…you don't have to have a life-threatening disease to need a nudge to not give up on yourself or others."
"Don't Give Up On Me" is played in the movie Five Feet Apart, which was released on March 15, 2019. The movie is about two teenagers fighting against cystic fibrosis. When the two teenagers meet in the hospital, they end up falling in love. However, one rule that comes with their disease is that they can't be too close to other people. The movie was directed by Andy's lifetime pal Justin Baldoni. Justin sent Andy a video asking him to contribute by making a song for the movie, which is how the song came to life.
The song "Don't Give Up On Me" is more that just a song to some people who took it to heart, and it has helped them through some tough times. This song has also helped some people look at things differently and find positivity even with life-threatening and very serious illnesses. This song is really powerful and has helped a lot of people in so many different ways.
Leave a Comment
About the Contributor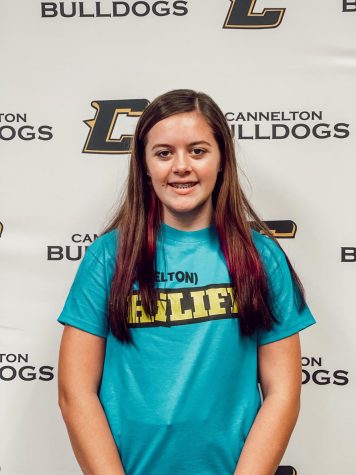 Kylie Anastasiades, Writer
Hi, my name is Kylie! This is my fourth year being a part of the Cannelton HiLife. I am involved in softball,...