Concert Review: Impractical Jokers Live – Cranjis McBasketball Tour
A review of one of Summer 2019's hottest comedy tours.
On August 11, I went to The Impractical Jokers Live: Cranjis McBasketball World Comedy Tour in Noblesville. Impractical Jokers is a television show about four guys who have been friends for over 25 years, daring each other to do comedy stunts to strangers in public. They had been touring as a comedy group for years, even before they started their television show. The first show they ever put on, only two people attended. After some time, their show became very popular and they began touring again. They sold out nearly all of their shows.
During the first hour of the show, they brought out three comedians for their opening acts – Sarah Tiana, Josh Johnson, and Jim Breuer. All three opening acts were totally different comedic styles, but still earned a lot of laughs from the crowd. After the opening acts, there was about a thirty minute intermission. While you were waiting, you could get something to eat, drink, buy souvenirs (though most sold out well before the show started), and listen to music.
Finally, the Jokers came out! Each Joker had their own story to tell about their own lives, and they all came together in an overall theme. Most of their stories involved inconveniences while on tour. They also had never-before-seen videos throughout the show, to break up the stories a bit. To wrap up the whole show, they showed a never-before-seen-on-television clip; a behind the scenes video from the set of Impractical Jokers. It was a video of Murr, one of the Jokers, eating dog poop for lots of money.
Over all, it was one of the best experiences of my life! I would go back any day. I would recommend it for people ages 13 or 14 and over. It's very funny, and good for a mini-getaway with your family. Even the opening act comedians were funny, which is a huge plus! I encourage you to go sometime, and watch their show on TruTV!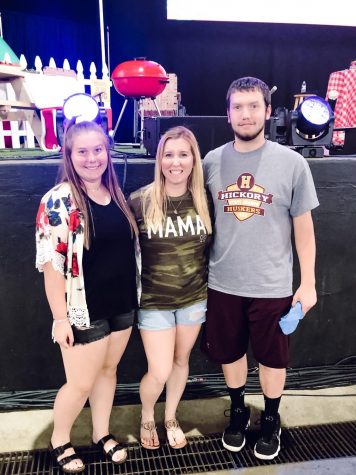 View Comments (1)
About the Contributor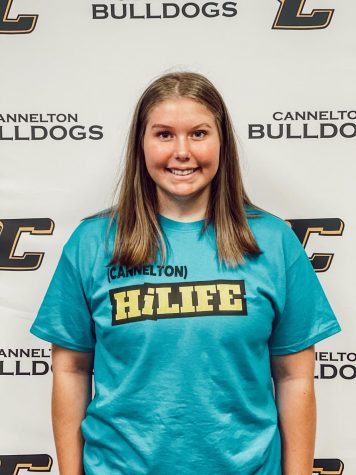 Bria Garrett, Writer
Hi, I'm Bria Garrett. This is my fourth year writing for the Cannelton HiLife. I participate in volleyball,...