Biography: Christian Yelich
A brief biography on one of the top MLB players.
Christian Yelich is a 27 year old baseball player who plays for the Milwaukee Brewers. He was born on December 5th, 1991 in Thousand Oaks in California. Yelich is a right fielder for the Milwaukee Brewers.
Yelich attended Westlake High School in Thousand Oaks, California, where he played baseball throughout his high school years. He didn't actually attend college; he was drafted to the MLB out of high school. He played for the Miami Marlins before he played for the Brewers. Yelich actually hits left-handed, but throws right-handed. He made his Miami Marlins debut in 2013. He was traded to the Brewers in the 2017-18 season. The Brewers kicked off his road to the almost MVP award.
Unfortunately, on September 10th Yelich hit a foul ball into his own knee-cap, putting him out for the rest of the season. Before Yelich's injury, he was almost guaranteed the MVP award. The hashtag #DoItForYeli, is being used by the Brewers team and fans to dedicate the rest of the Brewer's season to Christian.
Recently, Yelich was interviewed about his road to recovery. He was asked how he felt about all of the support he's gotten over social media. Yelich told reporters, "I definitely appreciate all of the support, all the well wishes, everybody showing their concern and wishing for a speedy recovery." He will be truly missed by all of his fans this season, but we're really excited to watch him dominate another season next year!
Leave a Comment
About the Writer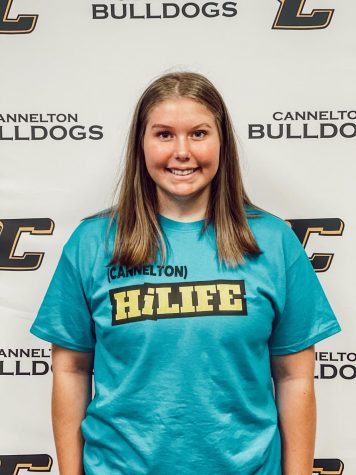 Bria Garrett, Writer
Hi, I'm Bria Garrett. This is my fourth year writing for the Cannelton HiLife. I participate in volleyball,...