Apple's Global Takeover
Mega company Apple's latest product, their own credit card, has consumers wondering – What will they think of next?
Do you love your Apple iPhone, Macbook, iPad, Airpods, Apple Watch, or any of Apple's many other products? You probably do. Apple has a came a long way from the early 2000's, constantly coming out with new technology and products.The first iPhone officially debuted on July 11, 2007. The iPhone beta, however, was created in 2004. The first iPhone was made out of metal, but now with the latest iPhone, the iPhone xsMAX, has back and front screens that are made out of glass… and has NO HOME BUTTON! It also has a facial-ID feature, meaning there are many times that you don't even have to use your password, – you simply look at your phone and it unlocks.
Another huge Apple moment happened on April 24, 2015 – when they debuted their first Apple Watch. The Apple Watch quickly became the best selling wearable device, with 4.2 million sold in the second quarter of 2015 (theinquirer.net). The first Apple Watch retailed at $149, while the current, fourth generation watch starts at $439 for the bare minimum features. The fourth generation Apple Watch comes in two sizes, 40mm and 44mm, and comes in a variety of color options. You can also choose between a watch with WiFi functionality only, or WiFi with cellular. The latter option allows you to use your watch without needed your connected cell phone nearby.
Apple also released new voice-activated assistant technology,  like Amazon's Alexa products, but better. Of course it's better, it's made by Apple. This technology is called Home Pod. Home Pod comes in two colors, white and space gray, and currently retails for $299. Home Pod weighs only five pounds, but can allegedly "bop" a whole room. You can listen to your Apple music, Podcasts, and much more.
Apple has made huge strides in the technology world with their latest additions of the the Home Pod, Apple TV, and the consistently popular Apple Watch. But their latest addition is not just a new technology gadget. Now they have their own credit card! Yes, you read that correctly – Apple is taking over. Apple boasts less interest fees with their card. Another key feature is that you can safely use this credit card without needing your wallet, simply link the card to Apple Pay on your phone. If you see a charge that you don't recognize, you can pinpoint where the purchase was made. They also offer bonus rewards – for every purchase you make you get daily cash.
Basically, Apple is taking over the world. I can't wait until they come out with their own car – probably with the engine sold separately.
Leave a Comment
About the Contributor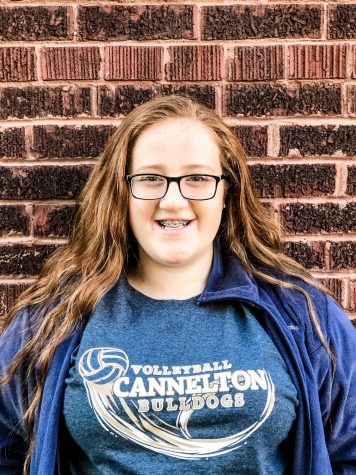 Lori Northern, Writer
I am in the 11th grade at Cannelton High School. This is my first year writing for the HiLife staff....