AEW vs. WWE: Are The Monday Night Wars Back?
AEW's increasingly popular shows are posing a major threat to Vince McMahan and the WWE.
WWE has been the primary mainstream wrestling company for the past 18 years. The last big threat to WWE was WCW, which was eventually bought out by Vince McMahon and the WWE in 2001. Since then, WWE has been the only program reaching the televisions of wrestling fans around the world. However, all of that is about to change with the arrival of All Elite Wrestling.
AEW is the newest wrestling promotion to enter the wrestling world, and after only three pay-per-view shows they have gained a huge following. All Elite Wrestling was founded by Cody Rhodes, Matt and Nick Jackson, and Kenny Omega – known collectively as The Elite. Cody Rhodes is a former WWE wrestler turned super popular independent wrestling star. After Rhodes left WWE, he joined Kenny Omega and the Jackson brothers in the famous wrestling faction Bullet Club. The Bullet Club and the wrestlers within the faction were so popular with wrestling fans that they were making more money off of t-shirt sales then they would if they signed to a WWE developmental contract. It was this popularity that inspired the group of wrestlers to begin the process of creating the new wrestling promotion. They announced the creation of AEW on January 1st of 2019, and the hype from fans grew from there. The company has put out three different shows, and highly praised shows at that. Wrestling fans aren't the only ones noticing this revolution though. What makes AEW a serious threat to WWE is the fact that they have already acquired a television deal to air live on TNT. Starting October 2, AEW will air a weekly two-hour show on TNT. This is huge for wrestling fans, as it gives them another option instead of watching the same thing every week. It'll be interesting to see the rating numbers once the show starts that Wednesday night.
Back when WCW was going head-to-head with WWE, both programs were hosting live shows on every Monday night. This became a weekly ratings battle that was coined the Monday Night Wars. So are the Monday Night Wars back? Yes, but not on Monday nights. WWE's response to AEW starting their weekly show was moving NXT to the USA network starting September 18th. NXT is WWE's developmental show, or the minor leagues of WWE. In my opinion, NXT is the best show that WWE puts out each week, and it's the best possible show they could put up against AEW. NXT currently streams every Wednesday night, but only on the paid streaming service WWE Network. Now with it moving to live television on a major network, it appears we will be having the Wednesday Night Wars between WWE's NXT and AEW's new show. Competition between two companies always makes the products they put out better. Regardless of whether you are a WWE fan or an AEW fan, wrestling fans should want both companies to be successful as it will only lead to both shows creating new and innovative storylines. It will still be interesting to see who comes out on top of this new era wrestling ratings war.
Leave a Comment
About the Writer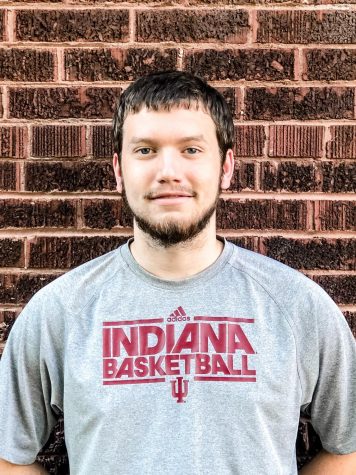 Rafe Garrett, Sports Editor
I am a senior at Cannelton High School. I play basketball and baseball. I am a member of National Honor...