College Football: AP Poll 2020
Highlighting some of the top college football teams for this upcoming season
College football is right around the corner, and the official AP Poll has finally been released. The AP Poll has been around since 1936, and numerically rates the top 25 teams in the country. At the end of the year, the top 4 teams compete in the College Football Playoff, to try and win the National Championship.
Coming in at number one, for the first time ever before the regular season, is the defending National Champions – the Clemson Tigers. Last season, Clemson absolutely tore up college football, behind their freshman quarterback Trevor Lawrence. Clemson finished last season at number two, and took on third-ranked Notre Dame in the semi final. It was never a close game as the Fighting Irish couldn't put up any points, which led to a fast paced offense by the Tigers and a 30-3 victory. Clemson lost a lot of pieces on defense, including number four overall pick in last year's NFL draft, Clelin Ferrell. However, with such a solid program as Clemson, somebody will fill the role and hopefully take Clemson back to the Playoff.
One big shock for me was Notre Dame falling so far, after finishing last year at number three. Notre Dame comes in at number nine this year, and will start their season on September 2nd at Louisville. Of course, Notre Dame really didn't show up in the College Football Playoff semi final. However, Clemson was really just that good. Notre Dame is hoping to leave that in the past and move on this year. They have a new cornerback, Kyle Hamilton, who in my eyes is the best cornerback in all of college football. As a freshman, in practices thus far, he has already had seven interceptions. He is sure to be a key player, especially after losing Julian Love, who was drafted by the New York Giants. Ian Book will be the starting quarterback, and is looking to come back this year and put on a show for the Notre Dame crowd. Which is a good thing, because when you play Georgia and Michigan on the road this year, you better put on a show if you want to go back to the Playoff.
Our final team today is the number five team, Ohio State. Ohio State may arguably have the hardest schedule of anyone in college football, which makes sense with them being in the Big 10. They will play Michigan, Michigan State, Wisconsin, Nebraska, Penn State, who are all ranked, plus Cincinnati, who received almost 40 votes to be a top 25 team. Should Ohio State go undefeated this year, I don't see how they don't make the Playoff, or even finish at number one.
The college football season is one of the most exciting times of the year, with all of the ups and the downs. No team will be at the same spot they are now, and there will be a ton of upsets. The season starts on August 31st, and I am so pumped.
Leave a Comment
About the Writer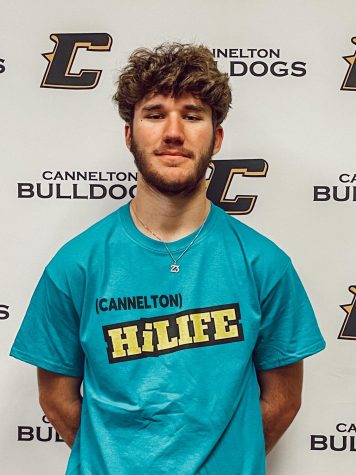 Jhett Garrett, Editor