Varsity, JV Boys Defeated by Commodores
The Cannelton Bulldogs traveled out to Perry Central on January 14 to take on the Commodores for the second time this season. After falling to Perry Central the first time, the Bulldogs looked to redeem themselves on the road. However, with a huge number in the turnover column, 24, the Bulldogs fell short once again, 64-50.
Rafe Garrett was the leading scorer with 14 points on 45% shooting, followed by Dylan Young who totaled 12 points on 83% shooting. Nolan Aders had 7 points, Clayton White, Devyn Komasinski, Jose Flores, Jace Bryant, and Patrick Lawson had 2 points each. Bryce Faulkenberg also contributed a point to the statline. The Bulldogs went 3 for 9 from behind the arc, which is actually a pretty good number for a high school basketball team. Coach Snyder has said before that this is a number that he is shooting for from the three point line.
The Bulldogs struggled handling the ball, with 24 turnovers. However, whenever you play a quick team like Perry Central, you almost have to expect a big number in this category.
The rebounding number was a number that the Bulldogs heavily focused on going into this game, but they could only muster 17 rebounds.
They also totaled 5 steals, with Dylan Young leading the charge with 3 of these steals. Rafe Garrett and Bryce Faulkenberg both chipped in 1 steal.
Looking at the numbers, it looked like it was a good game for the Bulldogs, however they started off slow, which killed them in the long run.
The Bulldogs will travel to South Central this Friday, January 17th.
Leave a Comment
About the Writer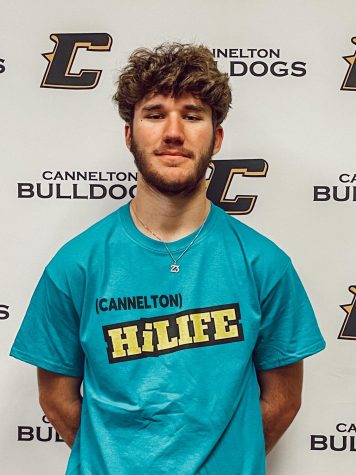 Jhett Garrett, Editor