Hornets Sting Lady Bulldogs
This past Monday, December 9, the Cannelton Bulldogs girls team stayed at home against a very good Hancock County Hornets squad. The Bulldogs fell 62-30, with Kendall Hale leading in scoring with 12 points. Following her was Hannah Price, who has stepped up a lot and has been producing a lot more this season, finished with 9 points. Maggie Dawson had 5 points, and Charlotte Entwistle had 4 points.
Once again, turnovers were a big issue for the Bulldogs. "Our heads were down when we were dribbling," said Coach Brian Garrett, " We don't make good decisions, and get in too big of a hurry."
Kendall Hale tallied another double-double in this one, finishing with 12 points and 13 rebounds. So far this season, she has done a great job on getting on the boards, as well as contributing in the scoring column as well.
"She (Hale) is just bigger than everyone else, and we parked her in the middle of the paint," Coach Garrett said, "I wish she'd be more aggressive on the offensive side of the ball, because she'd score a lot of cheap points that way."
Another bright spot for the team was the steal column, and everyone had at least one steal. Kendall Hale had a team high, 3 steals.
"We were a little more active in our zone and took some chances. In doing that, we left a lot of openings, and they hit like 7 threes," commented Coach Garrett.
The Bulldogs did a really good job on getting to the free throw line, shooting 19 total free throws. It was just a rough job of finishing, as they missed 10 of these 19.
"The numbers tell you what you are," Garrett said, "That's the stuff we work on a lot, it's just getting comfortable at the line, and putting them in."
Moving forward from another tough loss is going to be hard, but luckily they have plenty of time to get back in the gym, and get back to work.
The Bulldogs will take on the Cloverport Aces this coming Tuesday apart of a packed night. The games start at 5:30 with a JV boys game, followed by the varsity Lady Bulldogs, then finally the varsity boys. These games will all take place at Cloverport.
Leave a Comment
About the Contributors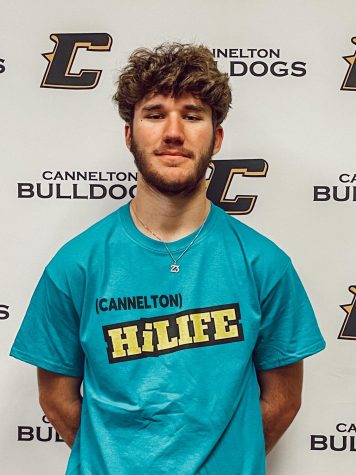 Jhett Garrett, Editor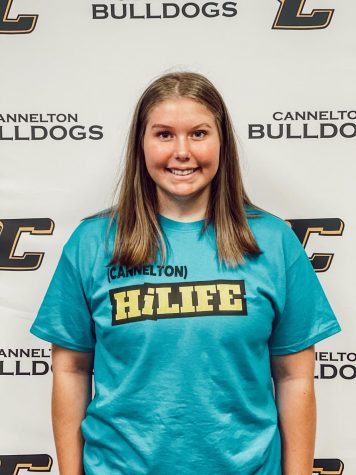 Bria Garrett, Writer
Hi, I'm Bria Garrett. This is my fourth year writing for the Cannelton HiLife. I participate in volleyball,...