Bulldogs Fall to Commodores in Home Season Opener
This past Tuesday, the Cannelton Bulldogs played their first home game of the season against the Perry Central Commodores. Cannelton was looking to bounce back from a loss in their season opener against Lanesville, while the Commodores were also looking to bounce back from a loss in their season opener against the Tell City Marksmen.
Right out of the gate, the Commodores took a commanding lead, going up 35-9 at halftime. The Bulldogs came out slow, and were not performing well against the halfcourt trap. They turned the ball over a total of 20 times throughout the game. Cannelton forced a lot of turnovers themselves however, forcing 13 in throughout the game, with a majority of those coming in the second half.
"I think the turnovers were more us than them. I'm not trying to take anything away from them, because they play good defense," said new head coach Michael Snyder, who had only been a part of the team for one whole day, "After watching the film, it was definitely more us."
The Bulldogs came out in the second half and looked like a completely different team. The energy was there for the team from beginning to end, and they fought throughout the whole game.
"We didn't really do anything different, we just played better," said Coach Snyder, "You just can't let a few bad minutes of play turn into a whole half of bad play."
Despite the much better play, the Bulldogs lost 58-42. Rafe Garrett led the Bulldogs in scoring with 23 points on 53% shooting, Dylan Young totalled 6 points, Logan Marshall with 5 points, Devyn Komasinski with 3 points, Nolan Aders, and Jace Bryant both with 2 points, and Bryce Faulkenberg with 1 point.
Shooting from the line was something that huge in this game. The Bulldogs shot 5 for 13 from the line, which cuts the deficit in half. I asked Coach Snyder if free throws are going to be an emphasis in practice moving forward, he said: "Absolutely. I look to shoot about 50 a day, and I'm sure if that's enough."
The defense, as well as the hustle was a lot better in the second half. There were guys getting on the floor for loose balls, and everyone chasing for steals. Cannelton had 9 steals, Rafe Garrett coming in with 4, and Dylan Young with 3. If they bring that intensity every minute of every game, Cannelton will be a tough team to beat.
The Bulldogs will play again in the Southern Roads Conference Tournament this weekend.
"We're just going to have to make sure everybody understands what it is we are trying to accomplish as a group," said Coach Snyder on the SRC tournament this weekend, "Learn how to control both the momentum and tempo of the game. We are going to need a lot of rest. 3 games in 24 hours is a lot."
On Friday, the boys will take on Columbus Christian at 5:30, followed by Medora at 7:00. Both of these games will take place at the Cannelton Community Center. Duggar, Evansville Christian, and Christian Academy of Madison will play in Tell City. All six teams will come together at Cannelton's gym on Saturday for the final games of the tournament.
Leave a Comment
About the Contributors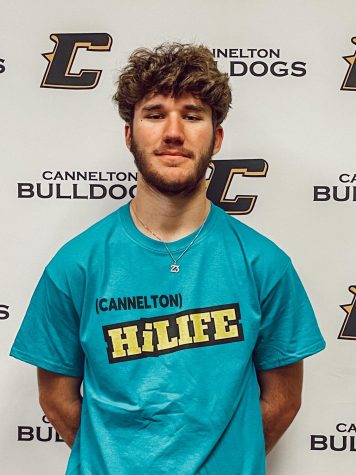 Jhett Garrett, Editor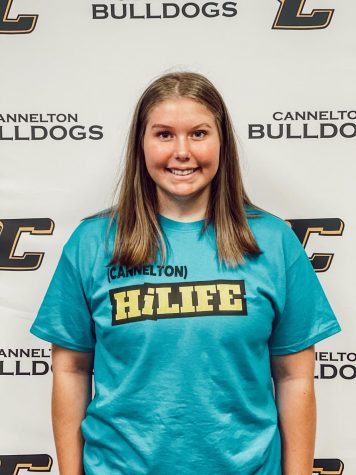 Bria Garrett, Writer
Hi, I'm Bria Garrett. This is my fourth year writing for the Cannelton HiLife. I participate in volleyball,...