Aces Defeat Lady Bulldogs
This past Tuesday, the Cannelton High School boys and girls basketball teams traveled across the bridge to take on the Cloverport Aces. Our varsity girls were unable to bring home a win, losing 45-33.
Despite the loss in the girls game, there were some really good takeaways from the game. Freshman Kendall Hale finished with 20 points, and shot 50% from the field, which is a great sign for the young freshman who seems to be going on the right track. She also finished with yet another double double, tallying 18 total rebounds throughout the game, while finishing 1 block shy of her first career triple double.
The turnover situation is still an ongoing issue for the girls team, finishing with a fatal 23 turnovers. Turnovers have been one huge factor in the lack of success from the Bulldogs thus far into the season, and it's something that any team has to correct before being successful. There is still plenty of time until sectional week, so there is still time to improve. However, it's an issue that needs to be taken care of as soon as possible.
I still think that the rebounding game is one of, if not the biggest strength for the Lady Bulldogs. The Bulldogs totaled 38 rebounds throughout the course of the basketball game. When you have girls that have the height height of Kendall Hale, and Hannah Price, and even Caitlyn Chesterfield who were taller than Cloverport, it is nice to see the team take advantage. Although the Bulldogs fell short, they have still throughout all of this had pieces like this to look back on, such as rebounding and getting to the free throw line for them to build off of.
The Lady Bulldogs will play again on Saturday, December 21, when they will take on SRC rival Dugger Union.
Leave a Comment
About the Writer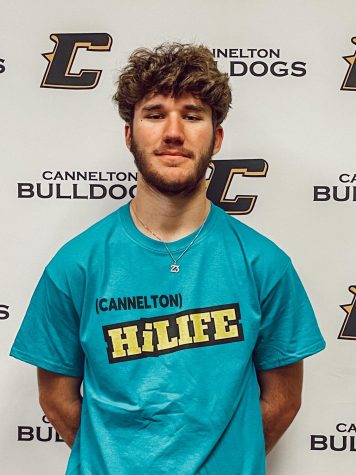 Jhett Garrett, Editor