Lady Bulldogs Earn 2nd in SRC Tournament
This past Saturday, the Cannelton Lady Bulldogs traveled to Medora to partake in the second annual Southern Roads Conference Tournament.
In the first game they took on the Medora Hornets, which they won win 44-21.
Unfortunately, we were only able to collect points, due to our Huddle account not being set up. So we do not currently have statistics other than point. Hopefully, we can get something set up this week, and add more stats to this article.
In the Medora game, Kendall Hale led in scoring with 30 points, Charlotte Enwistle added 6, and Maggie Dawson and Hannah Price both had 4.
"It was finally a good opportunity to play teams that are our size, and knowing we have a good chance to compete with them," said Brian Garrett, head coach of the team. He added, "Having the schedule we have coming up, it's going to be rough."
Moving into game two, the Bulldogs took on the Columbus Christian Crusaders in the championship game.
"They jumped on us early 18-6 with a press, and we couldn't handle it," said Garrett. "They called it off about four minutes into the game, but we had already turned the ball over way too much."
Garrett really emphasized how far the team has to go on ball security, as well as finding more scorers within the offense.
The Bulldogs fell 43-30, and received second place in the SRC tourney for the second consecutive season.
Hale finished with 24 points, Price and Entwistle both had 3 points, and Dawson had 1.
"We definitely outrebounded Medora, but it was close with Columbus Christian," said Garrett. He added, "Rebounds are definitely one of our strong suits, it's just going to be about correcting our silly turnovers, and shooting."
The Bulldogs play South Spencer tonight on the road for their fourth official game of the season.
To win this game, Garrett said the team will have to "have someone other than Kendall to step up and score, and keep the ball on our side."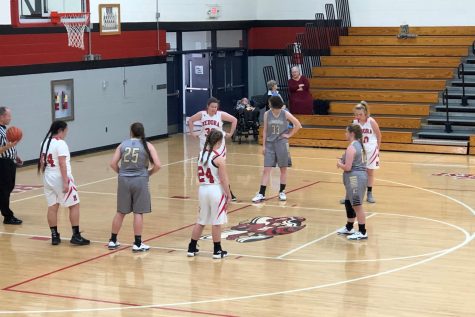 Leave a Comment
About the Contributors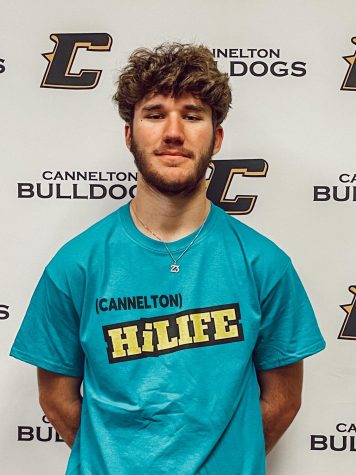 Jhett Garrett, Editor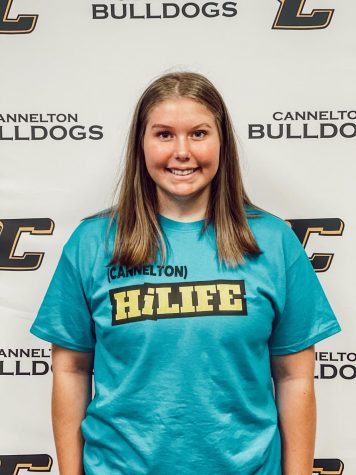 Bria Garrett, Writer
Hi, I'm Bria Garrett. This is my fourth year writing for the Cannelton HiLife. I participate in volleyball,...