Eagles Take Down Varsity Bulldogs in Season Opener
Last Wednesday, the Cannelton High School boys opened their season on the road against the Lanesville Eagles. There were a lot of emotions in the gym that night, with the crowd fired up for the first game of the season, as well as the lingering thought of Lanesville senior Thomas Elder, who unfortunately passed away in a car accident a few weeks ago. Being apart of the crowd during that moment before the game was incredibly moving. I speak for our entire basketball team, and our community, that we extend our deepest sympathies to every Lanesville student, their community, and, especially, Elder's family and friends.
The Bulldogs fell to the Eagles by a final score of 87-38.
Rafe Garrett led the team in scoring with 11 points. Jace Bryant, Nolan Aders, and Dylan Young all totaled 6 points, Bryce Faulkenberg added 5 points, and Clayton White and Logan Marshall each tallied 2.
Scoring was a major issue for the Bulldogs, as they went 2 for 15 from the three point line. Aders hit the only two threes of the game for Cannelton.
Another major issue was the turnover margin. The Bulldogs turned the ball over 27 times. Lanesville made it their mission to put a lot of pressure on the Bulldogs, and they succeeded. They came out playing hard man-to-man defense, and trapped the Bulldogs in the half court. That was where a lot of the turnovers were created, and it's something the Bulldogs will have to focus on more in the future.
The Bulldogs also had a total of 20 rebounds in the game, led by senior Bryce Faulkenberg. Jace Bryant and Rafe Garrett both had 4, Nolan Aders with 3, Clayton White with 2, and both Dylan Young and Jose Flores with 1. The boards weren't the biggest issue for the Bulldogs, and obviously in a big loss like this, a few offensive boards given up isn't going to be the difference.
The two things that really hurt the Bulldogs against the Eagles were their turnovers and their shooting. Anytime you miss 13 threes and only shoot 50% from the free throw line, it's going to be tough to win basketball games. On top of all of this, they had 27 turnovers. Other than that however, the Bulldogs played well. Their defense wasn't terrible, as most of Lanesville's points were off of turnovers.
The Bulldogs will play their first home game of the season against the Perry Central Commodores on December 3rd.
Leave a Comment
About the Contributors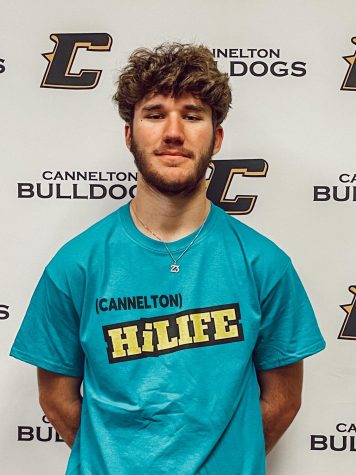 Jhett Garrett, Editor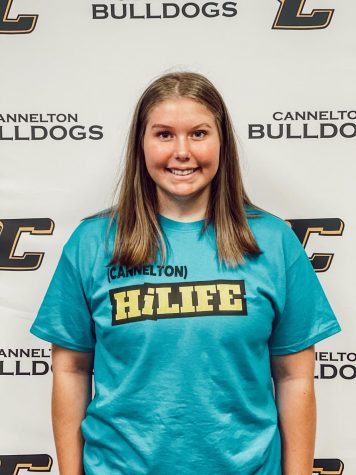 Bria Garrett, Writer
Hi, I'm Bria Garrett. This is my fourth year writing for the Cannelton HiLife. I participate in volleyball,...