Bulldogs History: The TRAC
As the Bulldogs enter their second year as a member of the Southern Roads Conference, we take a look at Cannelton's previous sports conference.
This Saturday, the Cannelton Lady Bulldogs will travel to Medora to compete in the second annual Southern Roads Conference girls' basketball tournament. However, I would like to take it back to the 1979-80 basketball season, when Cannelton brought home our first ever conference championship for girls' basketball.
As some of you may not know, Cannelton was in a conference called the Three Rivers Athletic Conference, along with Graceland Christian, Evansville Day, Medora, and New Harmony. The first year for the conference was 1979, and the Cannelton Lady Bulldogs brought home the title. There were only seven girls on the team, however, they got the job done. The girls on that team consisted of Karen Dooley, Sandi Dooley, Shana Gaynor, Tina O'Neal, Deena Power, Shayla Sturgeon, and Chris VanNote. The team was coached by Connie Russell.
The conference ultimately folded in the year 1989, after the Cannelton girls' teams would claim a total of five conference championships – all of which were won in consecutive years, spanning from 1979-84.
Cannelton and Medora both went on to become charter members of the Southern Roads Conference this past season, while Graceland Christian, and Evansville Day currently remain independent. New Harmony unfortunately shut down back in 2012.
Cannelton will head to Medora, who will be hosting the tournament, this Saturday, and look to claim their first Southern Roads Conference tournament championship.
Leave a Comment
About the Contributor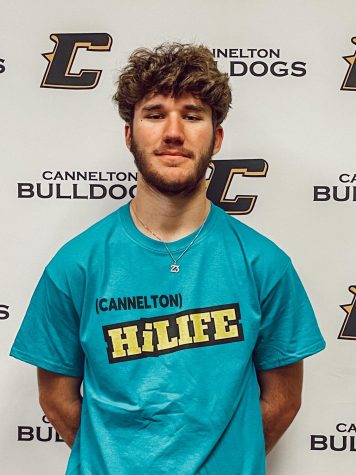 Jhett Garrett, Editor