Indiana University Volleyball Hosts Dig Pink Night
The Hoosiers took on Northwestern University as both teams and fans raised awareness for Breast Cancer.
This past Saturday, I attended my first college volleyball game. That night also happened to be their "Dig Pink Night" against Northwestern University. Throughout the night, they honored family members, friends, and others who have fought or are fighting breast cancer. During warm-ups, they wore pink shirts that featured a breast cancer symbol formed from the word "Indiana" repeating. The matchup was played at Indiana University in their brand new gym, Wilkinson Hall. The gym was specifically built for the volleyball players, and is considered their volleyball gym. Fortunately, for the Hoosiers and Hoosier fans, IU won!
That night was a good one for the Hoosiers. There was a total of 50 kills, 6 aces, 15 blocks, and 48 assists. Breana Edwards led the team in kills with a total of 16. Deyshia Lofton had the most blocks with 9, and the most aces with 3. The game went into four very hard-fought sets. The first set was taken by the Hoosiers, winning 26-24. The second set was also conquered by Indiana, 25-22. Though, the third set was won by Northwestern, by a score of 25-21. Indiana fought back and took the fourth set, winning the match 27-25.
Indiana has 16 more games left this year, and it's predicted by many that they'll win the rest of their season. There's a very high chance that will happen because the Hoosiers have a great group of girls this season.
The only thing I'm not looking forward to is losing all of our seniors next year, but their legacy will live on forever in Indiana Hoosier History. I, as well as many other Indiana fans, are really looking forward to watch them conquer the rest of this season!
Leave a Comment
About the Contributor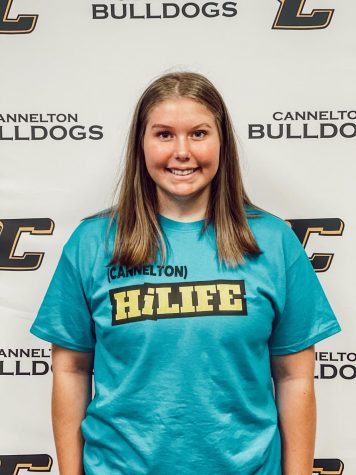 Bria Garrett, Writer
Hi, I'm Bria Garrett. This is my fourth year writing for the Cannelton HiLife. I participate in volleyball,...