Local Pizza Hut Ensures Customer Safety
This article is part 1 of a 3 part series on local businesses adapting to the covid-19 pandemic.
Read part 2 on Walls Drive In here. 
Read part 3 on Iron Gate Pizza here.
With all of the struggles of the pandemic, such as the economy shrinking, a rise in levels of depression and anxiety, and of course the fears of contracting Coronavirus, Pizza Hut is still there to serve the population their favorite comfort foods. Just like every other business at the time, Pizza Hut's corporate team has sent out regulations that are to be followed by every store and franchise.
One of the biggest changes that have come from the pandemic is the newly implemented contactless delivery system. When someone requests contactless delivery, employees place stands on the ground, then put the recipient's order on said stand. The driver then steps back 6 feet, in view of the customer so that they can then thank them, then walk back to retrieve the stand after the customer has taken their food inside and closed the door behind them. This alleviates many concerns, mostly on the delivery driver's end. Although there is some chance for cross contamination, it has been greatly limited with this system.
"I've noticed that our customers have become more comfortable with ordering from us since contactless delivery has been put in place," says Holly Morgan, assistant manager of Tell City's Pizza Hut. After contactless delivery was implemented last summer, more and more people from all across the county have been taking advantage of the perks that come with choosing contactless instead of going out and subjecting themselves to the dangers of covid. 
"Something that I see often is nursing home residents choosing contactless delivery," she continues, "We drop their order off outside and wait for one of the nurses to come outside to get it,". Since nursing homes are filled with one of the most vulnerable parts of the population, they are very closed off from outside contact in order to prevent the virus from invading the home to many. Contactless delivery is a tool that everyone benefits from, including employees.
"Even our in-store employees feel a lot more confident because of the lack of contact with customers," she tells. The delivery driver has virtually no exposure to the customers, so if the drivers aren't exposed to the virus, the in-store employees will not be exposed via the delivery driver. Contactless delivery substantially stops the chain reaction that is COVID-19.
While contactless delivery is one of the largest changes that have come from the pandemic, one of the most strictly followed orders is the constant wearing of gloves and masks. "Many customers have sent in 'Wow Alerts' (Pizza Hut's system that lets employees know that they are doing a good job) praising us for always having masks and gloves on," This is quite a change from a previous system of simply handwashing, but Pizza Hut's employees have taken pride in keeping the county safe.
Makayla Hulse, student at Cannelton and frequent customer of Tell City Pizza Hut, gave us some insight on how our community views Pizza Hut's performance within the pandemic. 
"I think Pizza Hut has gone above and beyond to make sure their customers feel safe while still following Covid regulations," Makayla compliments. All of the hard work of Pizza Hut's employees has paid off and created a safe environment for customers. Makayla believes that they are doing everything they can ensure that customers are feeling safe and secure. "I do feel like the precautions they have taken are more safe and protect customers the best they can from Covid19." Makayla confirms.
Leave a Comment
About the Contributor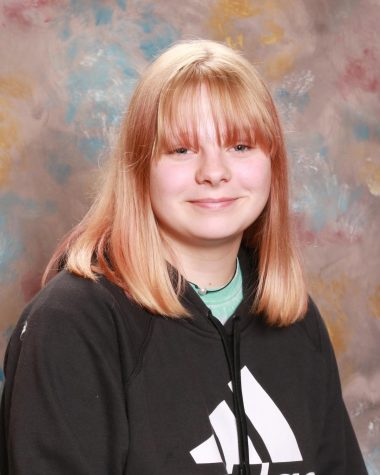 Jayden Hayden, Junior Writer
Hey, I'm Jayden! I'm an eighth grader and a first-year HiLife staff writer.