Softball During a Pandemic
In late March, I was unsure of what the future held. I didn't know if I was going to be able to play softball again this year, go back to school this year, or even live a normal life ever again. Luckily, I got the chance to play softball again with the people I love.
Being a part of a travel softball team is a huge opportunity. You get to create a special bond that only families can create. You get to do what you love with the people you love, and what can be better than that? Then a pandemic hit, and I was heartbroken and lost. I didn't know what I was going to do if I didn't get to play softball that summer. I spent the first few weeks of quarantine outside, trying to get better at hitting. I set up our net and tee, and I would hit almost 3 buckets of softball everyday. Little did I know, just a few weeks later, I would get back to doing what I loved.
Our first practice was the last week of May, and we all expected it to be hard. Coming back to softball after not playing since October is a huge jump. We were right, it was very difficult and exhausting, and even painful. It was like that for 3 weeks, and then we finally went back to a "normal" practice.
Our first tournament didn't feel right. We were not allowed to sit in the dugouts, the concessions weren't open, and the bathrooms were closed. Though, we did get second place in that tourney, and everything went right back to the adrenaline rush of playing third base, and having a 3-2 count in the batter's box.
Life during a pandemic looks different. But there's still a lot of good. Sometimes you may have to look a little harder to see beyond the masks and the distancing, but it's still here. One day, this will be a memory, something we joke and make memes about. In the meantime, we will keep finding the good.
Leave a Comment
About the Contributor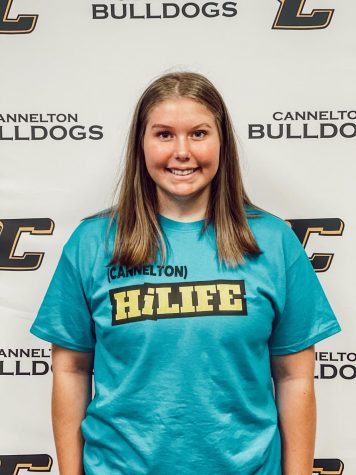 Bria Garrett, Writer
Hi, I'm Bria Garrett. This is my fourth year writing for the Cannelton HiLife. I participate in volleyball,...